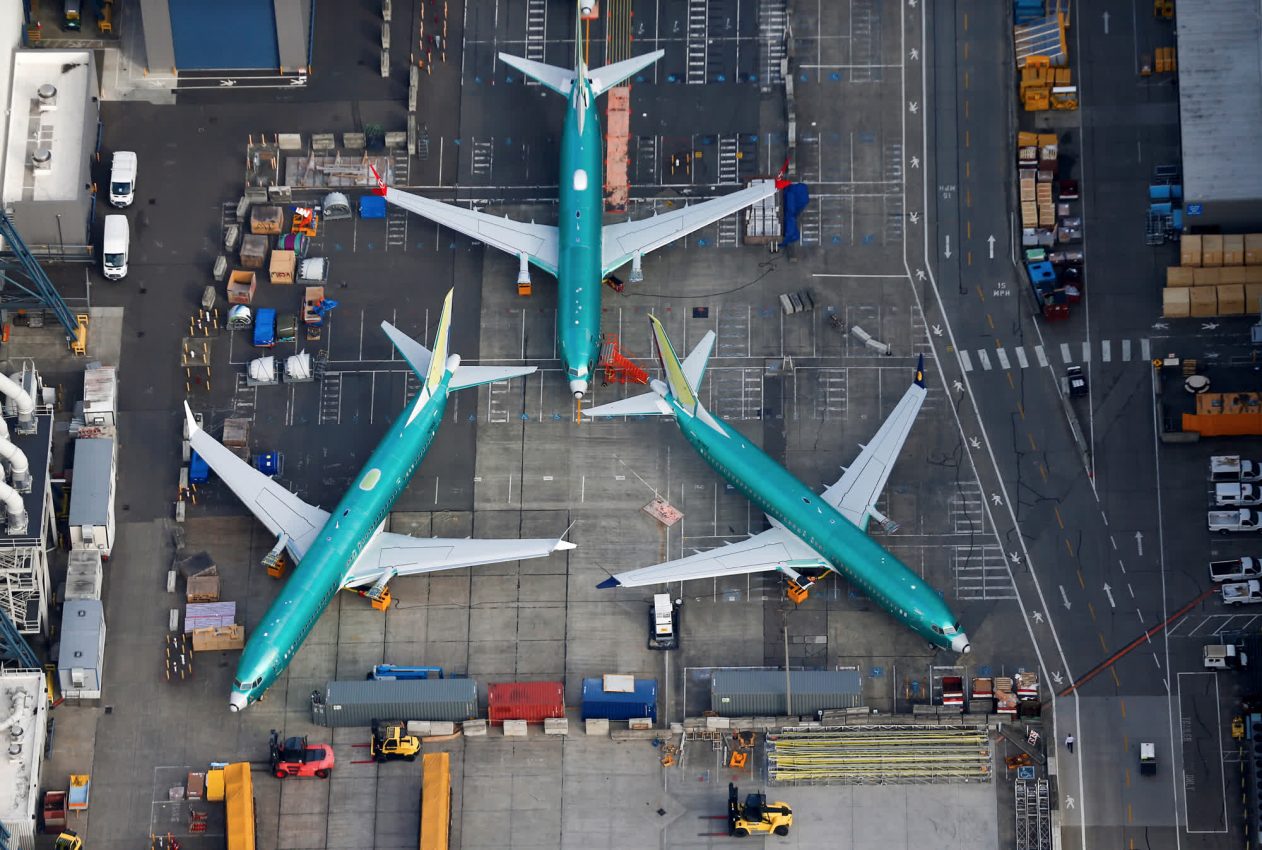 For the month of January, aircraft maker Boeing delivered 26 planes, including 21 of its embattled 737 Max.
Boeing delivered 26 planes this January, one of the plane maker's best months since the grounding of the 737 Max back in March 2019. The deliveries were boosted by the 737 Max, with 21 units delivered during the month.
January deliveries
The new deliveries included two 737 Max to Alaska Airlines, which became the fourth US airline to have the plane in its fleet. At the day of delivery, Alaska Airlines President Ben Minicucci said: "We've eagerly waited for this day. It was a proud moment to board our newest 737 aircraft and fly it home."
"This plane is a significant part of our future. We believe in it. We believe in Boeing," Minicucci added.
Boeing also delivered six of the 737 Max jets to Southwest Airlines as well as five each to American and United Airlines. Panamanian airline Copa also received two of the jets while Brazilian airline GOL got one unit.
Record loss and settlement
Last month's deliveries are critical for Boeing as it has recently posted a record loss in 2020 and the company gets most of its money from plane sales at the time of delivery. Airlines are also expected to benefit from deliveries despite the weak demand for air travel since the new planes are more fuel-efficient than what they were replacing.
Following its announcement of delaying the rollout of its 777X plane to late 2023, Boeing posted a record net loss of over $11.9 billion in 2020. The coronavirus pandemic played a large part in this as it greatly affected demand.
Boeing's fourth quarter revenue fell by 15% from the previous year to $15.3 billion, but it was better than Refinitiv analysts' forecasts for $15.07 billion in sales. However, the plane maker's net loss widened from $1.01 billion in the fourth quarter of 2019 to $8.4 billion in 2020.
The company also tallied an earnings per share (EPS) loss of $15.25. Revenue in the commercial airplanes unit also declined by 37% in the fourth quarter year-on-year to $4.73 billion.
Its aircraft deliveries also dramatically fell to its lowest level in decades while order cancellations reached records last year, as the 737 Max plane received extended grounding following two fatal crashes, as well as declining travel demand due to the coronavirus pandemic.
In the earnings release, Boeing chief executive officer (CEO) Dave Calhoun explained: "2020 was a year of profound societal and global disruption which significantly constrained our industry. The deep impact of the pandemic on commercial air travel, coupled with the 737 MAX grounding, challenged our results."
Earlier in January, Boeing agreed to settle US criminal charges regarding design of its 737 Max planes for $2.5 billion.
The $2.5 billion settlement from Boeing will include around $500 million for families of the 346 people killed in the two deadly crashes involving the 737 Max planes. According to Boeing, the settlement agreement acknowledged how it "fell short".
The Justice Department accused the firm of choosing "profit over candor", which hindered oversight of the planes.
Calhoun stated: "I firmly believe that entering into this resolution is the right thing for us to do – a step that appropriately acknowledges how we fell short of our values and expectations."
"This resolution is a serious reminder to all of us of how critical our obligation of transparency to regulators is, and the consequences that our company can face if any one of us falls short of those expectations," he added.
Aside from the settlement payment, Boeing has also agreed to pay a penalty of $243.6 million.