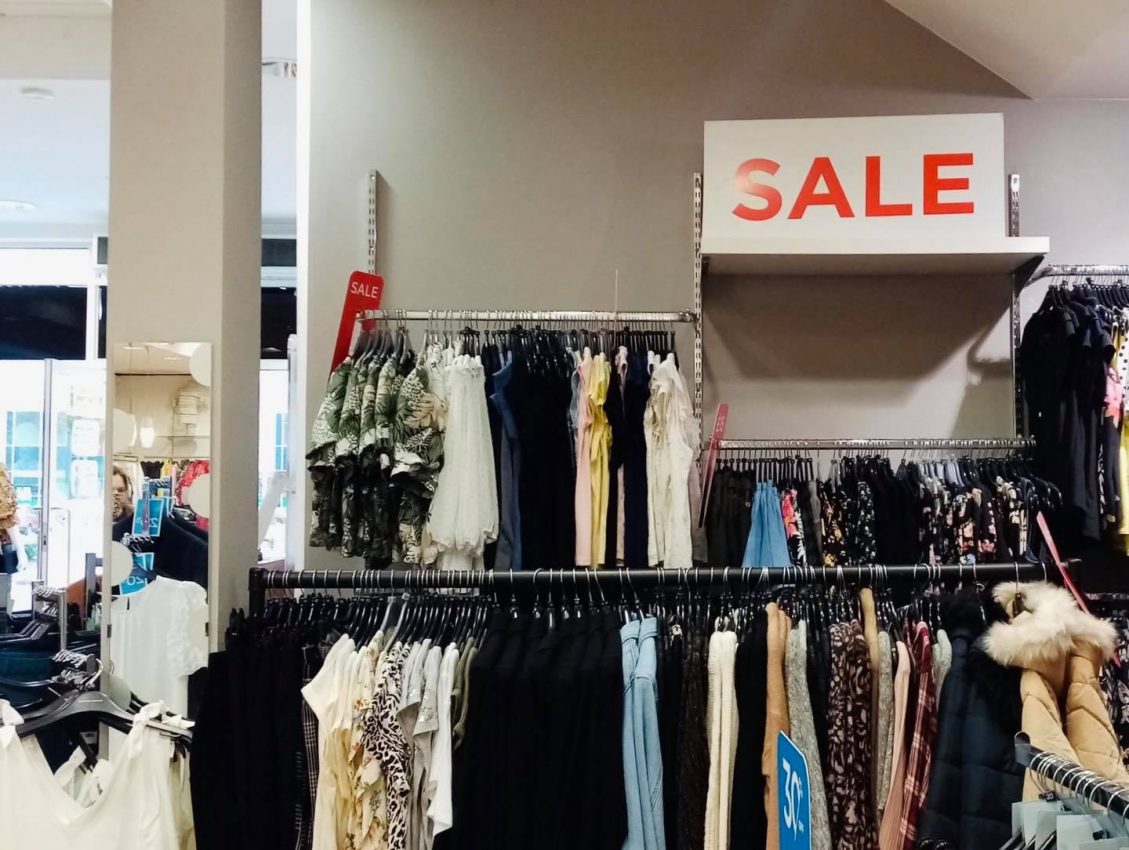 Retail group Arcadia has sold its Dorothy Perkins, Wallis and Burton brands to online fashion retailer Boohoo for £25.2 million.
Under the Arcadia deal, Boohoo acquires the Dorothy Perkins, Wallis and Burton brands as well as their online businesses but not the 214 retail stores and the 2,450 employees working in these shops.
The deal follows the purchase by rival Asos of Arcadia's other leading brands, Topshop, Topman, Miss Selfridge and HIIT. Sir Philip Green's Arcadia group fell into administration last year.
Following the sell-offs, only a fraction of the company's 13,000 employees will maintain their jobs.
Acquisition and job loss
Boohoo mentioned that the Arcadia brands it acquired had two million active customers in 2020 and that the purchase would give it a significant opportunity to increase its market share across a larger group of customers.
As an example, the online retailer said the Burton brand acquisition will improve its range of menswear.
Boohoo chief executive officer (CEO) John Lyttle said: "Acquiring these well-known brands in British fashion out of administration ensures their heritage is sustained, while our investment aims to transform them into brands that are fit for the current market environment."
"We have a successful track record of integrating British heritage fashion brands onto our proven multi-brand platform, and we are looking forward to bringing these brands on board."
According to administrators Deloitte, which has been conducting the sales, approximately 2,450 workers would lose their jobs as a result of the Dorothy Perkins, Wallis and Burton sale. It would also mean permanent closure for all the retail stores.
Deloitte said the employees have been sent an email on Monday and were informed over the course of the day.
Meanwhile, Boohoo will retain around 260 jobs with the brands, most of which are head office functions such as brand design, buying and merchandising, and the digital part of the business.
Debenhams purchase
Last month, announced that it acquired the Debenhams brand and its website for £55 million but will not take its stores or its workforce.
Boohoo explained that purchasing the Debenhams brand and website was a "transformational deal" and a "huge step" but it will not absorb any of the firm's remaining 118 High Street stores or employees, leaving up to 12,000 people jobless.
Prior to Bohoo's purchase, the 242-year-old Debenhams department store chain is already closing down its shops after administrators failed to secure a rescue deal.
Online retailer Boohoo said it only wanted the brands, not their shops.
Debenhams began a closing-down sale at its 124 stores in December, as the administrators continued to look for offers for all or parts of the business. FRP Advisory, the administrators of Debenhams UK, claims that they had undertaken a "thorough and robust process" to achieve "the best outcome for Debenhams' stakeholders".
FRP Advisory said: "This transaction will allow a new Debenhams-branded business to emerge under strong new ownership, including an online operation and the opportunity to secure an international franchise network that will operate under license using the Debenhams name."
Boohoo executive chairman Mahmud Kamani explained: "This is a transformational deal for the group, which allows us to capture the fantastic opportunity as ecommerce continues to grow. Our ambition is to create the UK's largest marketplace."
"Our acquisition of the Debenhams brand is strategically significant as it represents a huge step which accelerates our ambition to be a leader, not just in fashion ecommerce, but in new categories including beauty, sport and homeware," Boohoo added.
According to Boohoo, the Debenhams brand is scheduled to relaunch on its web platform later this year but in the mean time, it will continue to operate its website for an agreed period.