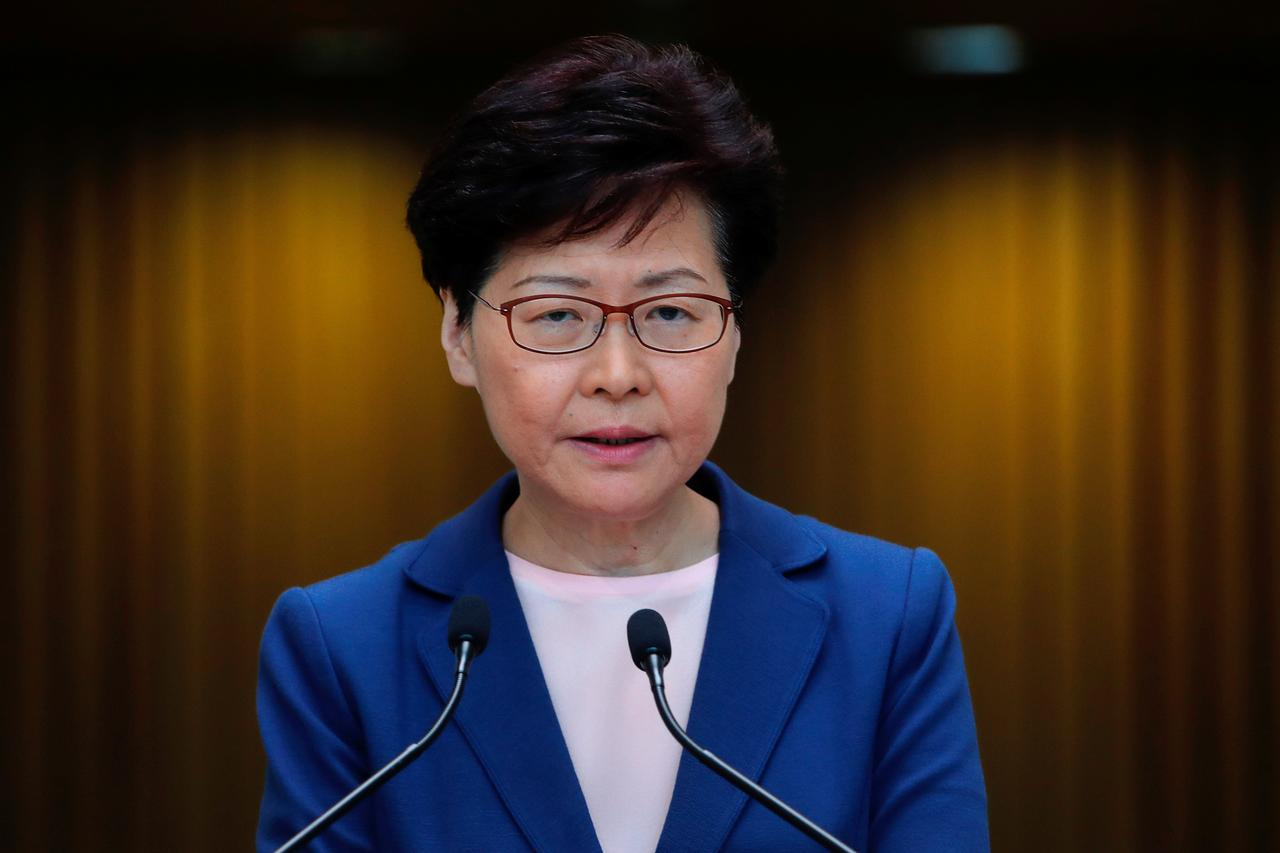 Hong Kong leader Carrie Lam has expressed optimism that the new US administration under President Joe Biden will be fair regarding the city's national security law.
Carrie Lam expects the Biden government to give Hong Kong a fair hearing regarding the controversial security law, which was passed by China's central government last year, bypassing the city's legislators.
Lam said: "As far as we're concerned, yes, we're going through a very tough period where Hong Kong is often put on the global radar screen."
She admitted that there are a "couple of laws made by the US Congress and the president's executive order, which do affect Hong Kong's business and individuals — of course, including myself."
However, she pointed out: "But I remain optimistic that with the new US administration, I hope that they will give us a fair hearing as far as the national security law is concerned."
Hong Kong's national security law
Last June, Tam Yiu Chung, the only Hong Kong delegate to the Standing Committee of China's National People's Congress, confirmed that China has passed the national security law.
The passage took place a day before the anniversary marking Hong Kong's handover from the UK to mainland China on July 1, 1997.
According to critics, the new legislation will erode the autonomy placed on the special administrative region for 50 years after the handover or until 2047. However, there is no clarity on the result when the policy ceases.
According to the Chinese government, the legislation aims to prevent secession, terrorism activities, subversion of state power, and foreign interference. The legislation was proposed during China's annual parliamentary meeting in late May and sparked protests in Hong Kong over fears that the city's liberties would wane.
In her statement in May, Lam said that the rights and freedoms of the public will still be intact. She explained that the national security law "aims to prevent, curb and sanction an extremely small minority of criminals who threaten national security, safeguarding the prosperity and stability of Hong Kong and maintaining 'One Country, Two Systems.'"
"It will not affect the legitimate rights and freedoms enjoyed by Hong Kong residents. 'One Country, Two Systems' has been Hong Kong's top advantage, and a stable and safe society will provide a favorable business and investment environment," her statement read.
US response and business fears
US Secretary of State Mike Pompeo said that "China is modelling Hong Kong after itself."
"No reasonable person can assert today that Hong Kong maintains a high degree of autonomy from China, given facts on the ground," Pompeo said in a statement.
"Hong Kong and its dynamic, enterprising, and free people have flourished for decades as a bastion of liberty, and this decision gives me no pleasure. But sound policy making requires a recognition of reality," Pompeo said. "While the United States once hoped that free and prosperous Hong Kong would provide a model for authoritarian China, it is now clear that China is modeling Hong Kong after itself."
A survey from the American Chamber of Commerce (AmCham) showed that US companies in Hong Kong are 'very concerned' about the security law.
Over 80% of the US companies in Hong Kong that responded to the survey admitted they are concerned about Beijing's plan to implement a new national security law in the region.
The AmCham survey revealed that out of their 180 members they asked, 53.5% were "very concerned," while 30.0% were "moderately concerned" about the national security legislation.