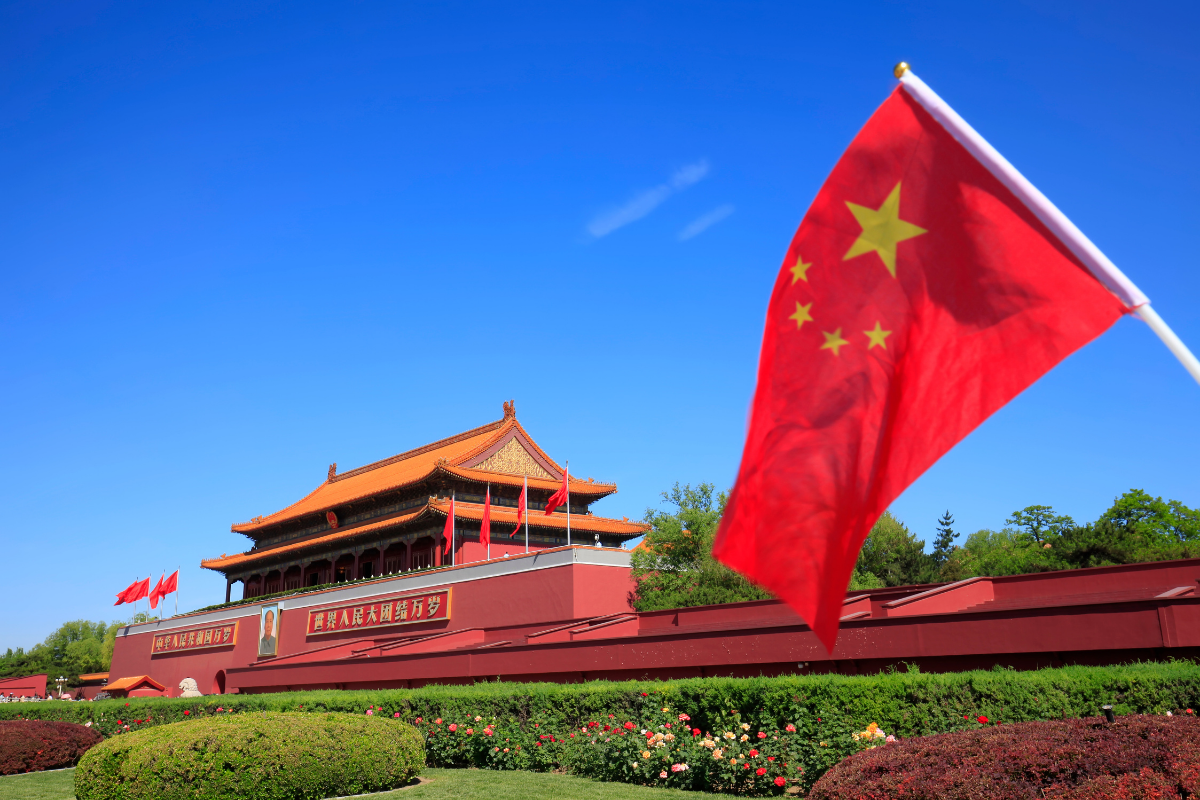 China's economy rose by 2.3% in 2020 as the world struggles to manage the coronavirus pandemic and its economic damages.
According to data from the National Bureau of Statistic, gross domestic product grew by 6.5% in the fourth quarter from a year ago. The figures defy analysts' forecast.
However, consumer spending remains slow, as retail sales contracted 3.9% for the year. Retail sales for the fourth quarter increased by 4.6% from a year ago.
Online sales of consumer goods increased at a rapid pace of 14.8% last year, data from the statistics bureau shows. However, the proportion of overall retail sales held steady at around one-fourth.
Most economists are not surprised as China's economy is expected to be the only one to grow last year. Those asked by Reuters predicted the economy to grow by 6.1% in the fourth quarter, faster than the 4.9% pace of the prior quarter.
Chinese officials are attempting to accelerate the economy's dependence on domestic demand, rather than more traditional growth factors such as investment.
For 2020, consumption contributed 54.3% of the GDP, according to Ning Jizhe, Commissioner of the National Bureau of Statistics. That is lower than 57.8% of GDP that was initially noted for 2019.
Bruce Pang, head of macro and strategy research at China Renaissance, sees retail sales growing in 2021, increasing more than 10% from the prior year's subdued levels. The growth is attributed partly to consumers having spent excess savings from 2020.
In late December, the National Bureau of Statistics reduced China's official growth rate for 2019 to 6.0%, compared to the previously reported 6.1%. The adjustment happened in manufacturing, as factories dealt with new US tariffs on billions of dollars' worth of Chinese products.
Outlook for China's economy
In December, the Organization for Economic Cooperation and Development (OECD) boosted its world economic outlook due to positive vaccine news.
They believe that scientific progress, pharmaceutical advances, and adjustments in the behavior of people and companies, among others, could help the world manage the pandemic.
However, the OECD explained that the economic recovery would be uneven across countries, however, "potentially leading to lasting changes in the world economy."
It predicted then that China could account for over one-third of world economic growth in 2021, while the contribution of Europe and North America "will remain smaller than their weight in the world economy."
Economies in Asia will benefit from China's economic recovery, according to David Chao, Invesco's global market strategist for the Asia Pacific.
"China's economic recovery will lift surrounding Asian economies to a certain extent," Chao, global market strategist for Asia Pacific at the firm, said during an interview on CNBC's "Street Signs Asia."
The main point is about "whether the Chinese consumer can quickly return back to normalized activity," Chao said. "I think that the Chinese will have much more impact … on boosting other Asian economies."
However, the extent of rebound this time may not be on par with 2010, when China "grabbed other Asian economies by the bootstraps."
British economist Jim O'Neill previously said that China's economy is a critical marginal driver of global GDP.
"I suspect Chinese GDP growth could actually end 2020 as net positive still," O'Neill said during an interview with CNBC last year. "By end 2021, Chinese GDP growth will have possibly even made up for, not only the losses but the loss in the trend also."