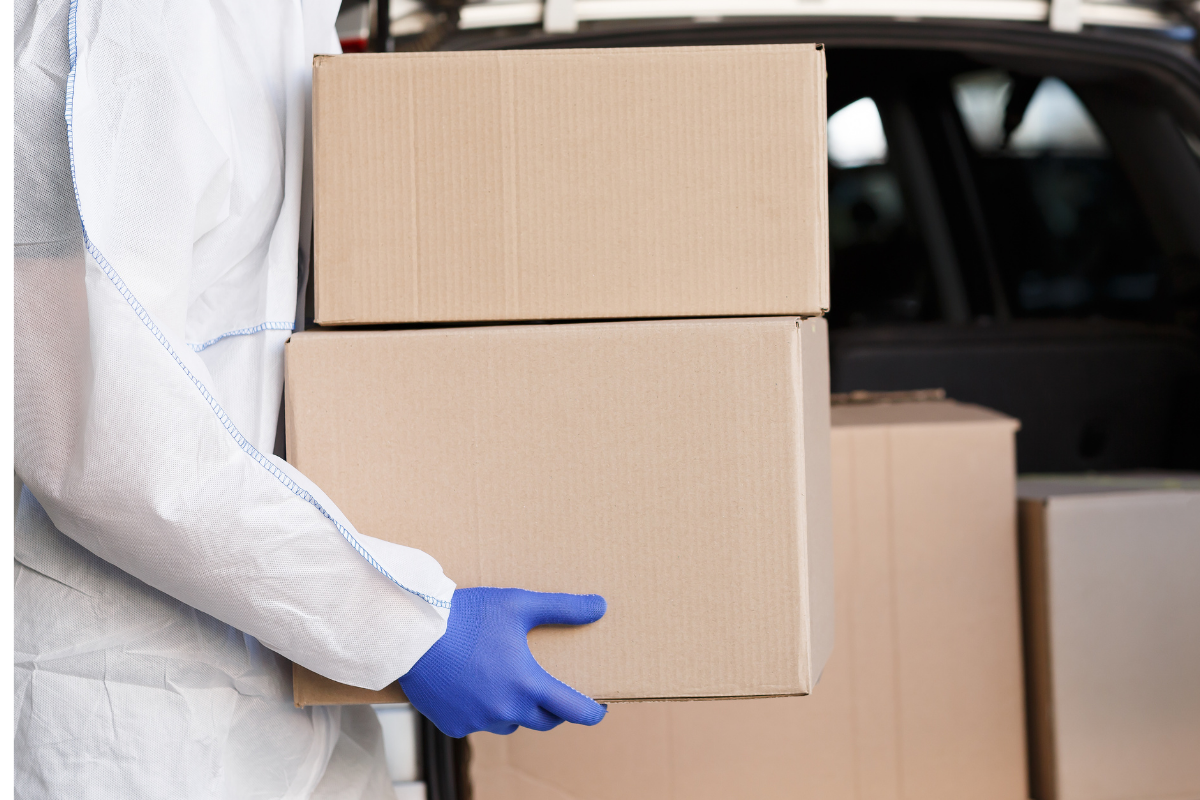 Covid-19 vaccine distribution could face challenges, according to former Food and Drug Administration Commissioner Dr. Scott Gottlieb.
He explained the challenges of administering antibody drugs to Americans and how it could portend similar difficulties for vaccines.
"The experience with the antibody drugs is not a good harbinger," Gottlieb said on CNBC's "Squawk Box." "As we get into the next tranche of people to be vaccinated, which is going to be in the community, it might be challenging for states to distribute those vaccines if they can't distribute the antibody drugs."
CNBC's Meg Tirrell explained that only 5% to 20% of antibody drugs that have been distributed across the U.S. have been used to treat people who contracted the virus but are not hospitalized.
Gottlieb, a board member of Pfizer, explained that the challenge for the antibody drugs is a last-mile problem for states. The available supply of the treatments is being connected directly with people in the community who need it.
He said, "I think the states are resource-constrained on their own and there's probably more that the federal government could do to be backstopping the states." He added that it may also be a last-mile problem for the vaccines.
"I think most states will do a hybrid of both but then … trying to go out in the community to actually deliver the vaccines, how they do that, you're going to see a tremendous amount of heterogeneity," said Gottlieb.
"I think you're going to see some stark differences in accessibility across the states, and again, the antibody drugs is a harbinger of that," he added. "If we are leaving this fully up to 50 states, we can expect to see a lot of differences between how well this is run and who gets access to it and who doesn't, and that's going to be unfortunate because in an ideal world, you want to see more uniformity."
Vaccine shipment
Meanwhile, the shipment of the Pfizer vaccine is not easy. It must be kept fully cold, at minus 94 degrees Fahrenheit and in a sealed box with dry ice.
That suitcase-sized box or "thermal shipper" has from 1,000 to 5,000 doses. These custom thermal shippers are used as mobile freezers for clinics that do not own the necessary specialty equipment.
"We have the capability to serve every ZIP code in the United States of America," said Smith. "This is what our network was built to do."
"FedEx and UPS have split the country into two," said Wes Wheeler, president of UPS Global Healthcare. "We know exactly what states we have, and they know what states they have."
"The vaccine distribution and program implementation is going to be the most complex vaccination program ever attempted in human history," said Dr. Kelly Moore, associate director for immunization education at the Immunization Action Coalition.
UPS has spent months setting up "freezer farms" near strategic air hubs in the U.S. and Europe. They are equipped with portable freezer units that can provide subarctic storage. Moreover, UPS also manufactures up to 1,200 lbs of dry ice per hour in its U.S. facilities.