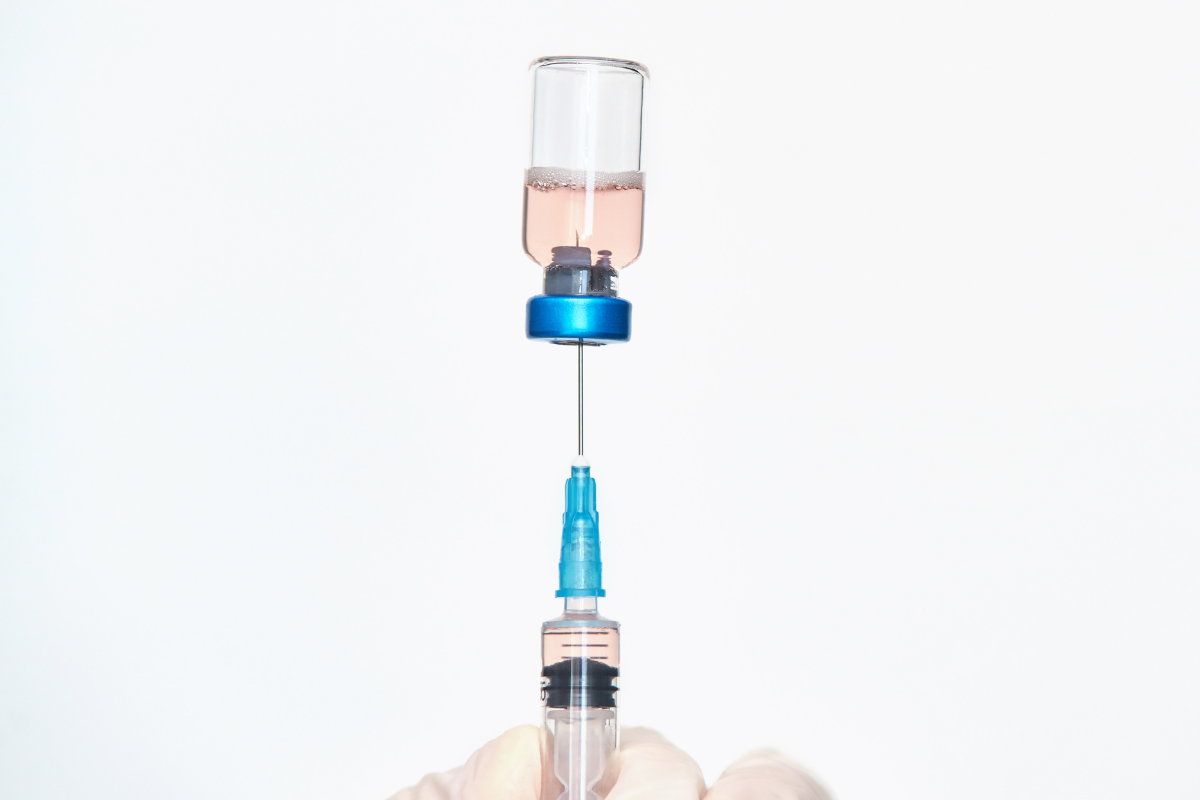 Dr. Anthony Fauci criticizes the slow Covid vaccine rollout in the U.S. as the country battles against the coronavirus pandemic.
Dr. Fauci, director of the National Institute of Allergy and Infectious Diseases, told NBC's "TODAY" show expressed his disappointment about the slow Covid vaccine rollout.
"We would've liked to have seen it run smoothly and have 20 million doses into people today, by the end of the (year) 2020, which was the projection. Obviously, it didn't happen and that's disappointing," Dr. Fauci said. "Hopefully, as you get into the first couple of weeks in January, the gaining of momentum will get us to the point where we want to be."
Officials from Operation Warp Speed previously announced that the U.S. would innoculate 20 million people with the first of the two-dose coronavirus vaccine in December. However, the Centers for Disease Control and Prevention explained that out of more than 12.4 million doses distributed, only under 2.8 million have been given.
To improve the slow Covid vaccine rollout, states and counties need more resources, Dr. Fauci said. Meanwhile, Trump said that the states are the ones responsible for administering the shots once they are shipped by Operation Warp Speed.
Michael Pratt, a spokesman for the program, pointed out that the information from CDC may not be exact due to delays in reporting.
"Operation Warp Speed remains on track to have approximately 40 million doses of vaccine and allocate 20 million doses for first vaccinations by the end of December 2020, with distribution of the 20 million first doses spanning into the first week of January as states place orders for them," he said in a statement.
Vaccine distribution
Meanwhile, Dr. Paul Offit, director of the Vaccine Education Center at Children's Hospital of Pennsylvania, explained that there was a huge investment in vaccine development but the government was not able to give the same attention to distribution and administration.
"The urgency that we brought to making a vaccine and the money that we brought to making a vaccine, we spent $24 billion doing essentially a Manhattan Project-like response. … That's the vaccine part," he said. "Now comes the vaccination part, which is equally hard and is equally going to go to require this Manhattan Project-like response."
"The federal government does need to step up their response to vaccination in the same way that they stepped up the response to making the vaccine," said Offit.
Dr. Jonathan Reiner, professor of medicine and surgery at George Washington University school of medicine and health services, calls for "mass vaccination" activities. He believes that the government must look into using election polling stations, football stadiums, and race tracks as vaccination sites.
"We need to be vaccinating about 2 million people a day … as opposed to 150,000 people a day. And I just don't see the urgency," he said.
On Thursday, New York Mayor Bill de Blasio pointed out that schools and pop-up clinics in the city and "whatever it takes" to hold 1 million vaccinations by the end of January. "We need to go into mass vaccination mode, and we need to do it now."