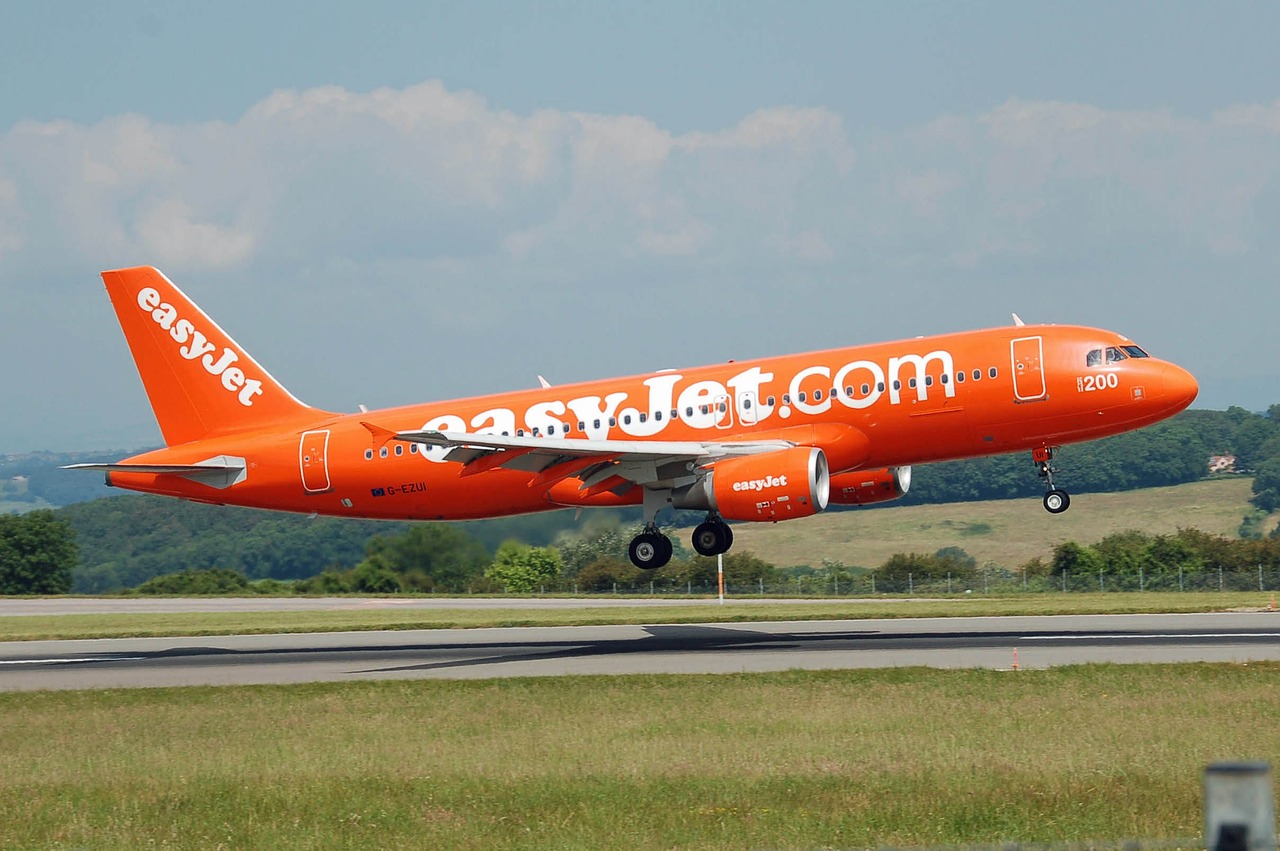 British budget airline group EasyJet has posted its first annual loss in its 25 years of operations amid the coronavirus pandemic.
EasyJet reported an annual loss of £1.27 billion for the year ending September 30 due to the dramatic decline of revenues as the coronavirus pandemic continued to impact air travel globally.
Previous projections and cost-cutting measures
In October, the airline warned that it expects a pre-tax loss of between £815 million to £845 million in the current financial year, which is worse than the £794 million loss in analysts' forecasts. However, the actual numbers were much worse.
EasyJet also said last month that it expects to operate at just 25% of normal capacity into next year. This was despite the airline saying in a trading update that it had taken tough measures to cut costs.
EasyJet chief executive officer (CEO) Johan Lundgren said: "Aviation continues to face the most severe threat in its history and the UK government urgently needs to step up with a bespoke package of measures to ensure airlines are able to support economic recovery when it comes."
Due to the impact of the coronavirus pandemic, the British carrier has already taken a government loan of £600 million, reduced its workforce by 4,500 jobs, raised £608 million by selling aircraft, and got £419 million from its shareholders.
According to EasyJet, it would "continue to review its liquidity position on a regular basis and will continue to assess further funding opportunities, including sale and lease backs, should the need arise".
EasyJet was operating at 38% capacity from July to September but the airline said it would fly just 25% of planned capacity for the rest of 2020 and into 2021 due to ongoing travel restrictions.
Outlook for the airline
The possibility of a coronavirus vaccine rollout and strong underlying demand for air travel are being welcomed by the airline. Lundgren told BBC Radio 4 that updates on vaccine development "certainly is good news, because we know that is going to be a very critical part of the recovery".
However, he pointed out: "But I don't think it's only about the vaccine, I think it's also about the fact that we need to have testing in place, we need to have also refined development of the quarantine system."
"We know that people want to travel. On the news of the vaccine last Monday, bookings were up close to 50%, so it just gives evidence to the fact that any good news that comes out of here makes people more confident making bookings going forward," he added.
Lundgren also mentioned that EasyJet should not need anything beyond the £3 billion in financing it has already raised. He said: "No, we think we're in a good position at this moment in time."
"But we always also said that we're going to continue to review all the options that are out there to make sure we can cope with the circumstances, and you know, there's still a lot of uncertainty about when the recovery is going to take place," the CEO argued.
Begbies Traynor partner Julie Palmer said EasyJet's results "show the stark reality of a global pandemic on a once profitable airline."
"With the vaccine offering light at the end of a very long tunnel EasyJet will have to navigate its way through a lengthy winter saddled with considerable debt," she continued.