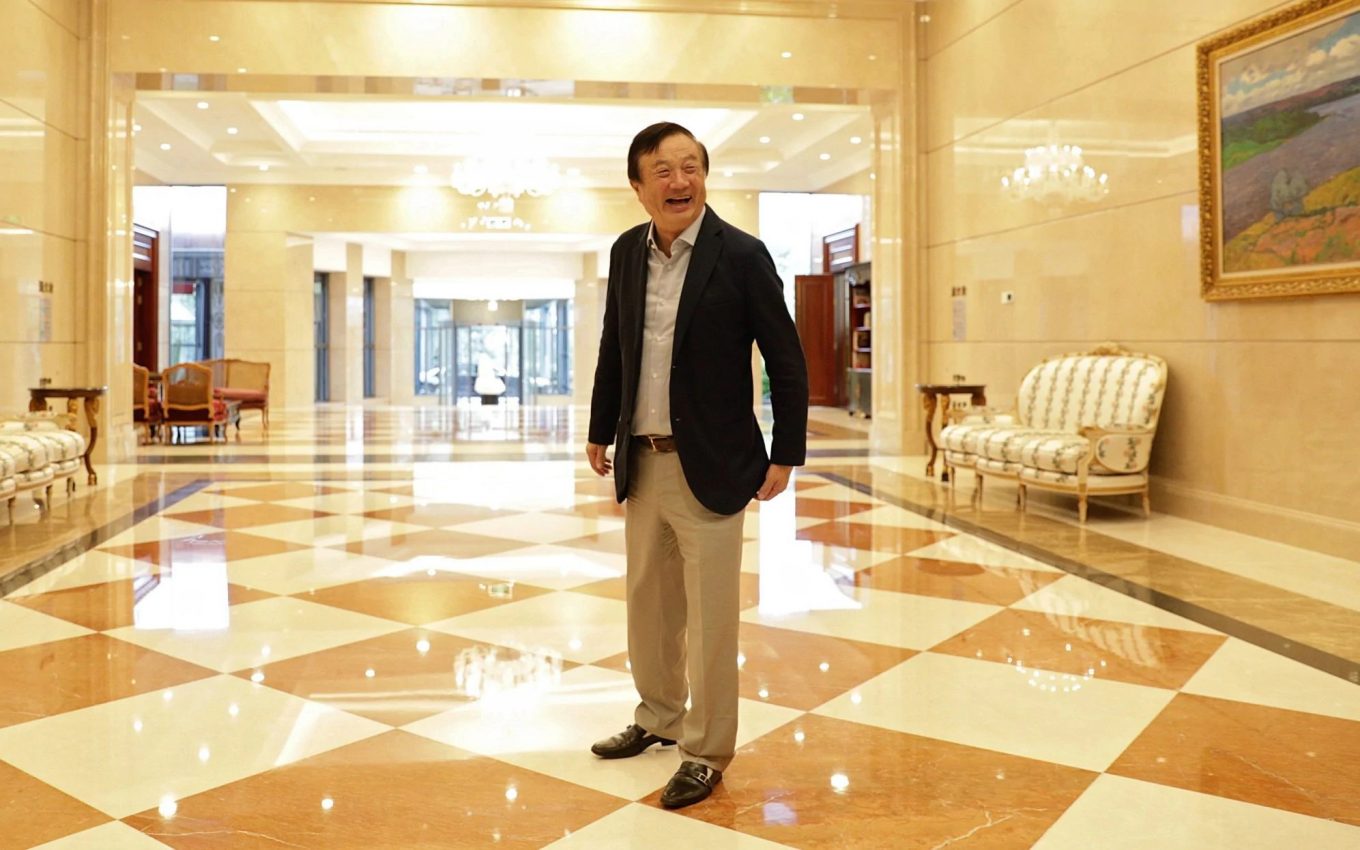 Huawei chief executive officer (CEO) Ren Zhengfei said he would welcome a phone call from US President Joe Biden.
In his first public remarks since President Biden took office, Huawei CEO Ren Zhengfei said he would welcome a phone call from the US president and he hopes for a softer approach toward the Chinese telecoms giant.
Hoping for renewed relationship
Speaking on the sidelines of a Huawei event, Ren said: "I would welcome such phone calls and the message is around joint development and shared success. The US wants to have economic growth and China wants to have economic growth as well."
The Chinese telecoms chief attempted to appeal to US companies' economic interests and mentioned that some of these firms were affected by not being able to supply Huawei.
Ren claimed: "If Huawei's production capacity can be expanded, that would mean more opportunities for US companies to supply too. I believe that's going to be mutually beneficially. I believe that (the) new administration would bear in mind such business interests as they are about to decide their new policy."
"We still hope that we can buy in large volume American materials components as well as equipment so that we can all benefit from China's growth," he added.
Pressure from previous admin
In December 2019, the Chinese tech company filed a lawsuit in against the US government regarding new restrictions from the Federal Communications Commission (FCC). It filed a case in New Orleans against the US government to challenge the new FCC restrictions that further limit its remaining business in the country.
The FCC order does not allow US carriers to use federal subsidies in purchasing Huawei equipment. In a press conference, Huawei's chief legal officer Song Liuping claimed that FCC chairman Ajit Pai is targeting Huawei because it "is a Chinese company, that's his only excuse."
Song added: "He has tried to spread fear about Huawei. He uses words like 'back door' to scare people, but offers no proof." In the lawsuit filing, the tech company argued that the FCC restriction is unlawful because it does not offer any evidence of the how it poses a threat to national security, which is in violation of the US Constitution.
Last year, the US government has increased pressure on Huawei by further restricting its access to advanced computer chips essential in its telecommunications equipment and smartphones.
The most recent sanction requires global semiconductor firms that use US software and machinery to obtain a license from the US government first before they can supply to Huawei.
In a statement, the Chinese tech company said: "As the world grapples with Covid-19, global supply chain was put under intense pressure and its production and operations saw increasing difficulties."
It added that it will "do its best to find solutions, to survive … and to fulfill its obligations to customers and suppliers."
Shipments down
Smartphone shipments by Huawei have continued to decline due to US sanctions, falling by 41% in the fourth quarter of 2020.
Data from Counterpoint Research showed that due to sanctions by the US, Chinese tech firm Huawei only shipped 33 million smartphones worldwide during the quarter, representing a year-on-year decrease of 41%. This placed the company's market share at 8%.
Technology market analyst firm Canalys Research also released data indicating that Huawei only shipped 32 million smartphones during the quarter, falling by almost 43% from last year. Canalys pointed out that this was the first time Huawei fell outside of the top five firms in the past six years.
Canalys analyst Amber Liu said in a report: "Huawei dramatically receded in most markets as the result of the US sanctions."