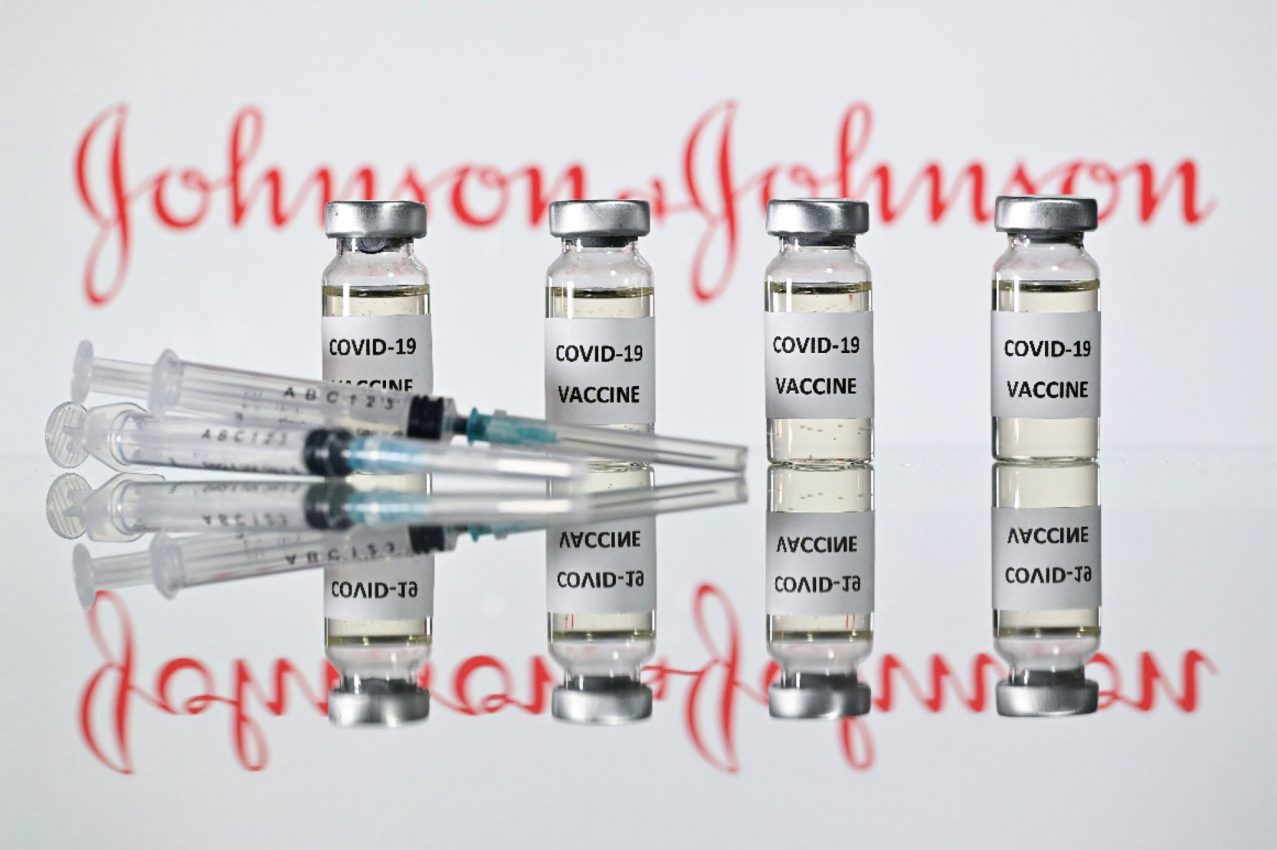 Pharmaceutical giant Johnson & Johnson (J&J) has announced that its one-dose Covid-19 vaccine was 72% effective in the US but less potent in other regions.
Results of a phase 3 trial showed that the J&J Covid-19 vaccine was 72% effective in protecting against the virus in the US, while it is 66% in Latin America and 57% in South Africa after four weeks.
Trial results
Results of the trial were based on 468 confirmed Covid-19 infections among the more than 43,000 participants. It included infections from the highly contagious South Africa variant, dubbed B.1.351.
According to J&J, the vaccine was 85% effective in preventing severe disease four weeks after vaccination in all adults while offering complete protection against Covid-related hospitalization during the same period.
The company also noted that the vaccine was well tolerated, with no significant safety concerns related to the vaccine reported, as well as no reports of anaphylaxis.
In a statement, J&J chief executive officer (CEO) Alex Gorsky said: "We're proud to have reached this critical milestone and our commitment to address this global health crisis continues with urgency for everyone, everywhere."
The US Food and Drug Administration (FDA) has previously stated that it would grant emergency use authorization that's safe and at least 50% effective.
If approved by the FDA, the J&J vaccine will be the third vaccine to be available to the US, behind the Pfizer-BioNTech and Moderna vaccines, which were both approved in December.
Unlike the two vaccines, the J&J vaccine only requires a single dose, meaning patients would not need to return for another dose after three to four weeks, which could make logistics for health-care providers simpler.
The company said it plans to ship the vaccine at between 2 to 8 degrees Celsius or about 36 to 46 degrees Fahrenheit.
The US Department of Health and Human Services (HHS) has formed a deal with Janssen, J&J's pharmaceutical subsidiary, back in August for 100 million doses of its vaccine worth approximately $1 billion.
Less stress on US health care
Dr. Anthony Fauci, director of the National Institute of Allergy and Infectious Diseases, pointed out that the J&J vaccine could help reduce stress on the US health care system.
Dr. Fauci said: "If we can alleviate that, that is really important — not only with this candidate, but the others that have already gotten the EUA. If you can prevent severe disease in a high percentage of individuals, that will alleviate so much of the stress and human suffering and death."
"A vaccine that's inexpensive, that's a single dose, and that has no cold chain requirements — that's pretty good," he added.
Dr. Mathai Mammen, the company's global head of research and development, mentioned that with the South Africa variant, "we have a lower protection against milder forms of Covid than we did in the United States, where there were more typical circulating variants."
However, he added that even those who developed moderate cases of Covid-19 in the trial tended to have a milder course and fewer symptoms.
Dr. Mammen argued that the most important result they got from the trial is the vaccine's effectiveness at preventing severe disease. He said "across all geographies, across all variants, we see 85% protection" against severe disease.
Novavax has also published its Phase three results, which showed an estimated efficacy of 89.3% versus the original strain and 85.6% against the UK variant.