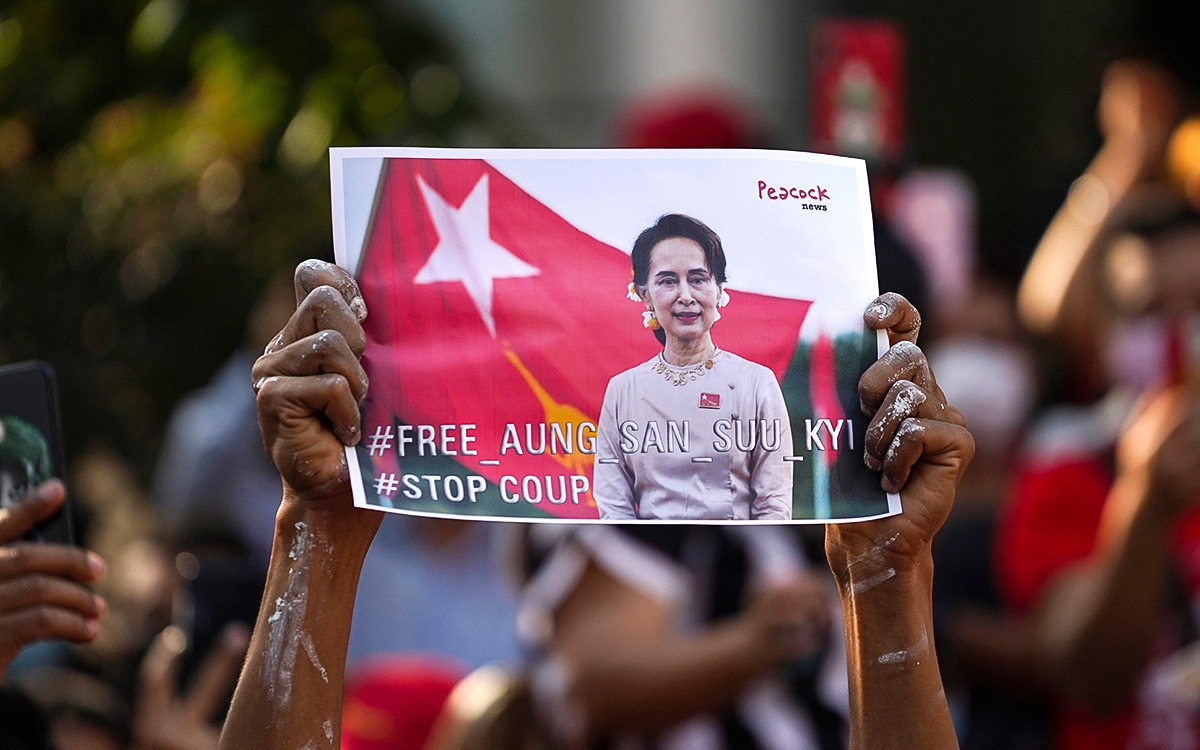 Military rulers have blocked access to social media platform Facebook, several days after staging a coup to take control of Myanmar.
According to military officials, Facebook is being blocked in Myanmar for the sake of "stability" in the country. The decision was made several days after military forces staged a coup, declared a state of emergency, and detained ruling party leaders.
Blocking Facebook
For many people in Myanmar, Facebook serves as their only access to the internet and it has become a key rallying point for opposition to the coup. The company allows its app to be used without data costs in in the country to help the people avoid expensive telecoms data charges.
According to the Ministry of Communications and Information, access to Facebook would be blocked until February 7. However, there were reports that the app can be accessed sporadically.
Anthony Aung, a tour agency operator in Yangon, mentioned that at one point, he was still able to access Facebook via WiFi but not through cellular data. He said that "people around me are all rushing to download alternative apps and VPN"
Virtual private networks (VPN) allow users to circumvent internet restrictions. However, Aung said that hours later, Facebook completely stopped working.
Meanwhile, Yangon student Min Htet said her education had already been suspended due to the coronavirus pandemic and she added: "Blocking Facebook today means that the freedom of young people is restricted from now on."
Half of the country's 54 million population uses Facebook and activists have created a page to coordinate opposition to the coup.
The social media giant confirmed the disruption of service in Myanmar and said "we urge authorities to restore connectivity so that people in Myanmar can communicate with their families and friends and access important information".
Telecoms company Telenor Myanmar, a subsidiary of the Norwegian Telenor Group, said it will follow the government's order to block Facebook but said this order breached human rights law.
Military coup and economic impact
The military took control of Myanmar in a coup on Monday and declared a state of emergency following the detention of civilian leader Aung San Suu Kyi and other leaders of the ruling National League for Democracy (NLD) party.
On Monday morning, people in Myanmar woke up to widespread internet and communications blackouts, closed banks, and military patrols in the city of Yangon. TV channels were seemingly blocked, with the military-owned Myawaddy TV channel the only one accessible to residents.
A news anchor on the TV channel announced that control of the entire country has been transferred to army chief Min Aung Hlaing. The military confirmed that it has detained Suu Kyi and other high ranking NLD leaders due to alleged voting irregularities in November's election.
In that election, the NLD had an overwhelming win, taking 83% of the vote that granted the party another five years in government. Meanwhile, the military-backed Union Solidarity and Development Party won just 33 out of a possible 476 seats.
Following the military coup, businesses and analysts are expecting the country's economy to take damage.
Businesses claim that the military coup has already placed billions of foreign investment at risk and potentially damaging the economy of Myanmar. The US has already expressed the possibility of imposing additional sanctions on the country.
Vriens & Partners, a government affairs consultancy currently handling $3 billion to $4 billion worth of projects in energy, infrastructure and telecommunications for foreign clients investing in Myanmar, has a bleak outlook for the country.
The firm's managing partner Hans Vriens said: "That's all at risk now. This country has already been badly hit by Covid and by diminishing appetite to invest. And now we have this on top."