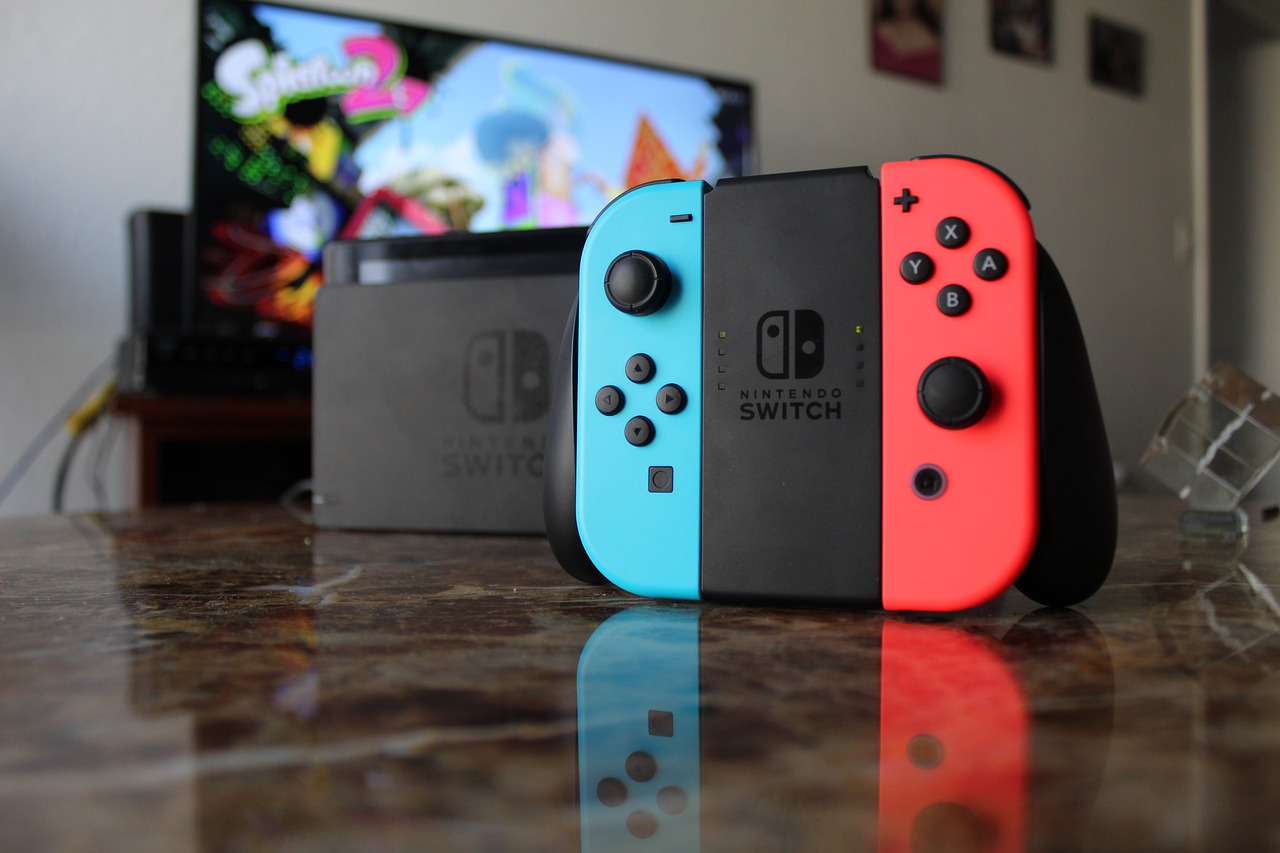 Japanese consumer electronics and video game firm Nintendo has increased its sales forecast for its Switch console to 26.5 million units.
Nintendo raised its full-year sales forecast for its Switch video game console from 24 million to 26.5 million units following a bumper end to 2020, attributed to a surge in home entertainment demand amid the Covid-19 pandemic.
Surge in sales amid the pandemic
The video game company reported sales of 24.1 million hardware units in the first nine months of the financial year through March 2021, already surpassing its previous full-year forecast.
Of the 24.1 million units, Nintendo sold 16.8 million hybrid home-portable Switch consoles and 7.3 million portable-only Switch Lite devices. Console sales were pushed in the last few months by the launch of remastered games from franchises, including Super Mario and Pikmin.
According to Nintendo President Shuntaro Furukawa, Switch sales will be boosted by upcoming game releases, such as "Super Mario 3D World" and "Monster Hunter Rise".
Serkan Toto, founder of game industry consultancy Kantan Games, pointed out that those game titles  "are not only blockbusters but also Switch-exclusive system sellers". Toto added: "In the video gaming business, Nintendo is the clear corona winner," referring to business during the global coronavirus pandemic.
The company's software sales also exceeded 176 million units during the period, with lifetime sales for island life simulator "Animal Crossing: New Horizons" going beyond the 31 million mark.
Meanwhile, Sony and Microsoft, both of which have launched next-generation video game consoles, are finding it difficult to meet demand due to supply chain disruption from to the pandemic.
Nintendo forecasts
The Japanese firm remains conservative with its forecasts. Its operating profit in the nine months ended December doubled from 263 billion yen in 2019 to 521 billion yen.
However, Nintendo only increased its full-year profit forecast by 24% to 560 billion yen, indicating that it only expects 39 billion yen of operating profit in the fourth quarter.
Prior to the company's announcement, its shares closed at 62,640 yen, increasing by 3.4% but far from the 13-year high of 67,600 yen it registered in mid-December.
Jefferies analyst Atul Goyal, who has a price target of 72,800 yen, said: "With each passing quarter and with every increase in stock price, the downside from cyclical peak is also increasing."
Records, China launch and legal battle
Nintendo launched the Switch in China in December 2019 but with Super Smash Bros as the only official game available. This is because in China, computer games must be approved by the authorities before they can be sold to the public.
In order to market the Switch in the country, Nintendo formed a partnership with Chinese tech company Tencent. It is currently available at a price of 2,099 yuan.
Last year, the Switch surpassed old Super Nintendo Entertainment System (SNES) in sales, becoming the company's third best-selling home console.
In January, the Switch, which Nintendo launched in 2017, sold over 52 million units in total, surpassing the SNES, which was introduced in 1990 in Japan and went on to sell 49 million units globally.
Meanwhile, the firm won a $2 million lawsuit in October against a website selling hacking tools that allow pirated games on its Switch console.
Nintendo filed a case against Uberchips for allegedly selling hardware and software that allow users to install and play games for free on its Switch video game console. Uberchips and the Japanese firm reached a settlement agreement worth $2 million.
Part of the settlement forces Uberchips to destroy all its inventory of hacking tools as well as hand over to Nintendo its domain name.