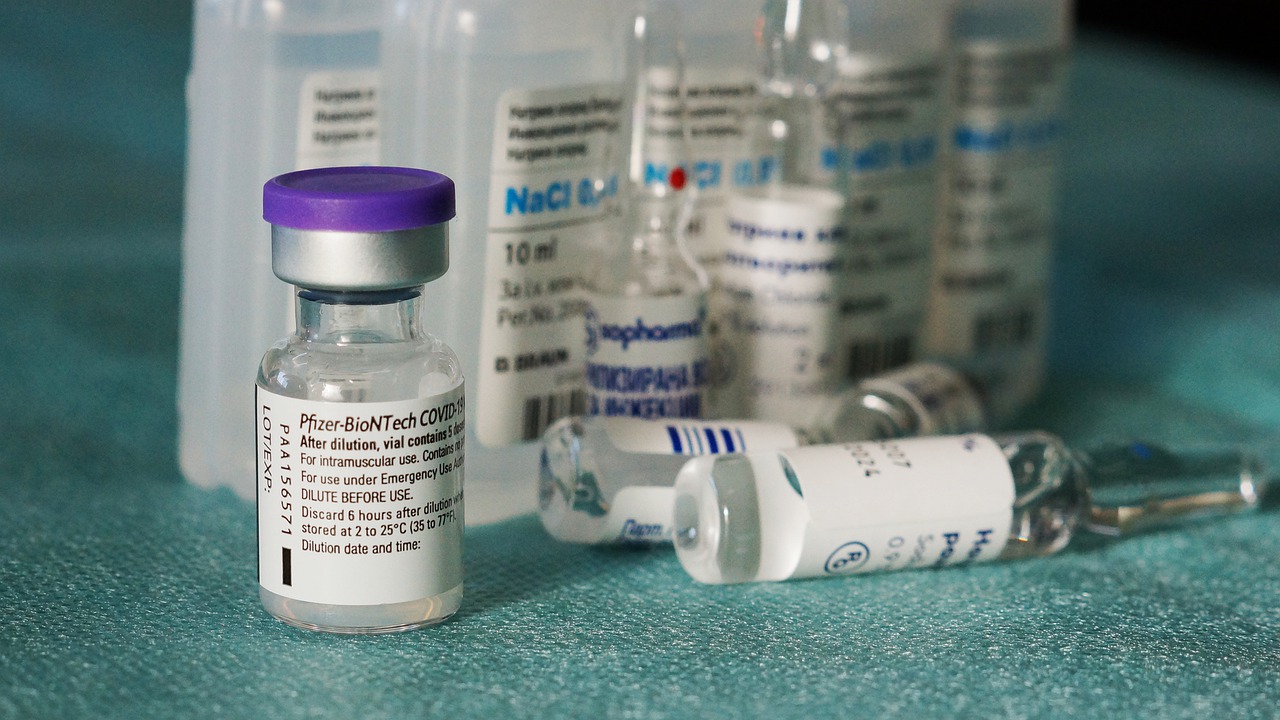 Studies have found Pfizer-BioNTech vaccine effective against Covid variant found in UK.
The Covid variant in UK known as B.1.1.7. was reportedly detected in September 2020. It features a high number of mutations and is considered highly transmissible.
More transmissible virus variant
"There's no hard evidence, but it seems most likely," says biochemist Jeremy Luban at the University of Massachusetts Medical School. "So if a person sneezes on a bus, the new variant is more likely to infect other people than the previous form of the virus."
According to Prime Minister Boris Johnson, the variant may be up to 70% more transmissible. He explained this may be growing the R number — which shows if an epidemic is swelling or shrinking — by 0.4.
That 70% figures was cited in a presentation by Dr. Erik Volz of Imperial College London.
During his presentation, he said: "It is really too early to tell… but from what we see so far it is growing very quickly, it is growing faster than [a previous variant] ever grew, but it is important to keep an eye on this."
The qualities of the variant raise concerns about the effectiveness of coronavirus vaccines against it.
Pfizer-BioNTech vaccine effective on new variant
However, a study published on preprint server bioRxiv revealed that "no biologically significant difference in neutralization activity" between the scientific tests on B.1.1.7 and the original strain of the virus.
Findings showed that all of the mutations linked to the new variant were neutralized by antibodies among 16 participants who had previously taken the vaccine.
Meanwhile, half of the individuals were aged between 18 and 55 and the other half were aged between 56 and 85.
The researchers cautioned that the swift spread of Covid variants in different countries required "continuous monitoring of the significance of changes for maintained protection by currently authorized vaccines."
The study is the first of its kind to be accomplished by a major Covid vaccine maker, as other drug manufacturers struggle to hold tests on the effectiveness of their respective inoculations.
Moderna and AstraZeneca, which made a coronavirus vaccine in partnership with the University of Oxford, previously announced that they expect their products to be able to fight B.1.1.7.
In an interview with CNBC, Dr. Ugur Sahin, co-founder and CEO of BioNTech, said they are optimistic that their vaccine would manifest an immune response against B.1.1.7.
Sahin added that the vaccine must also fight a variant detected in South Africa — another highly transmissible variant that has worried public health experts.
His statements came after initial tests had shown Pfizer-BioNTech's Covid vaccine was found effective against a key mutation in the more infectious variants of the virus found in the UK and South Africa. Scientists from the two companies have published studies showing that the vaccine could be effective against all mutations associated with B.1.1.7.
Meanwhile, Salim Abdool Karim, chief adviser to the South African government on Covid-19, said: "Vaccine antibodies are different and may or may not be impacted. We have no empirical evidence yet on whether vaccines are effective against the 501Y.V2 variant. Studies are under way."