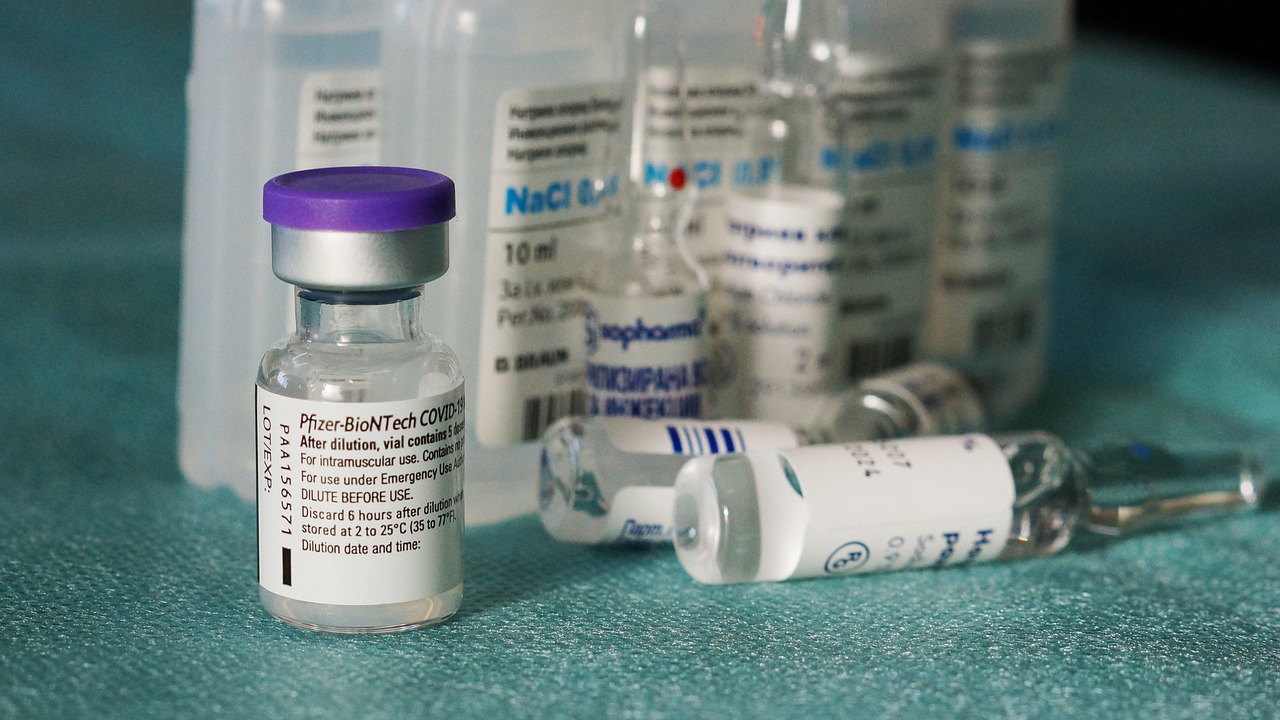 Pharmaceutical giant Pfizer is forecasting $15 billion of sales this year of its Covid-19 vaccine, which it developed with German firm BioNTech.
Pfizer expects to reach $15 billion in sales of its Covid-19 vaccine, which was one of the first to receive emergency use authorization in countries including the UK and the US. The vaccine sales will comprise 25% of the company's projected revenue for the year.
The company is aiming to deliver two billion doses of the vaccine in 2021 in the shortest possible time as countries sign supplies deals in order to vaccinate their populations to save lives and promote economic recovery.
In the fourth quarter alone, Pfizer sold $154 million worth of vaccines. Analysts expect Pfizer and its US rival biotech firm Moderna to make billions of dollars this year from their vaccines.
Last December, Wall Street analysts released forecasts that Pfizer and Moderna could rake in $32 billion in sales of their Covid-19 vaccines in 2021 alone.
Aside from the billions in sales, Pfizer and Moderna will receive a tremendous goodwill boost for the role of their Covid-19 vaccines in ending what seems to be the worst pandemic in a century.
Morgan Stanley estimates show that Pfizer is projected to post $19 billion in Covid-19 vaccine revenue in 2021, on top of around $975 million in vaccine revenue this year.
On the other hand, Goldman Sachs projects Moderna to haul in $13.2 billion in Covid-19 vaccine revenue in 2021 while Morgan Stanley forecasts the firm to make $10 billion to $15 billion off Covid-19 vaccine sales in both 2021 and 2022, aside from the billions it expects in booster sales.
Alan Carr, a biotech analyst at Needham, said: "It's epic. It's an historic achievement in drug development. To take a new technology in such a young company and have it ready just in time for the worst pandemic in a century is hard to imagine."
The relatively unknown company is now valued at $62 billion after its shares surged by almost 700% this year and Morgan Stanely attributes half of the company's market value to the vaccine.
Issues over supply disruptions
Last week, the EU said it will be implementing a "transparency and authorization mechanism for exports of Covid-19 vaccines." According to the EU, the initiative is created to "ensure timely access to Covid-19 vaccines for all EU citizens and to tackle the current lack of transparency of vaccine exports outside the EU."
While it insists that the measure was not an "export ban", it effectively allows EU nations to place restrictions on exports of coronavirus vaccines that are made in the bloc if they determined that the vaccine manufacturer has not honored existing contracts with the EU.
However, it exempts several countries outside the EU but within the Europe, including Albania and Serbia, as well as countries in northern Africa and any of the 92 low- and middle-income countries covered by the COVAX initiative.
This weekend, the EU went back on its decision to trigger an emergency provision in the Brexit deal to control Covid vaccine exports from the EU. This was part of the aforementioned export controls but was met with criticism from the UK.
Japan has announced that it would get all of the vaccine doses it had bought from Pfizer and BioNTech due to concerns over the EU export controls.
According to BioNTech chief executive Ugur Sahin, the firm has increased manufacturing capacity from 1.3 billion to more than two billion doses a year. "Therefore we are confident that we will deliver the doses that we have promised to Japan," he said.