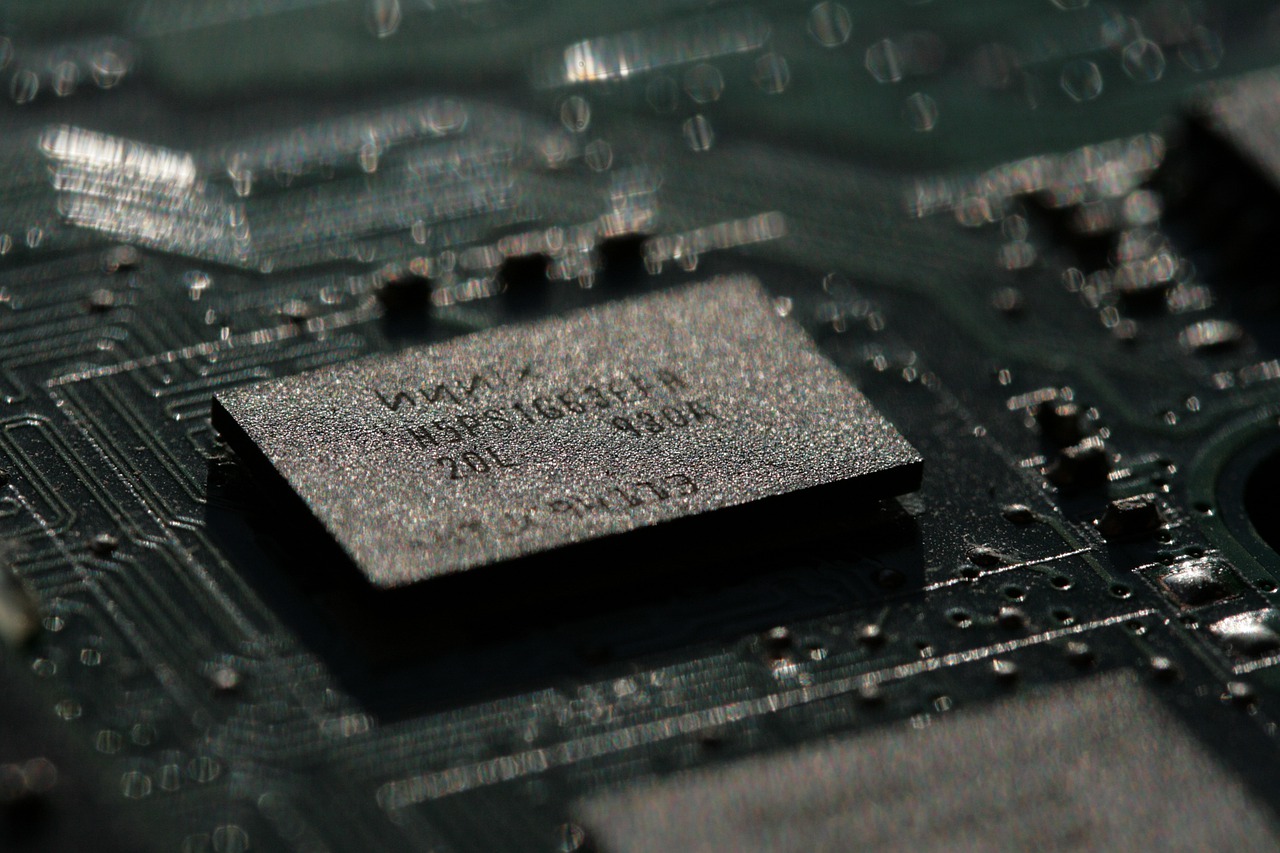 The ongoing semiconductor shortage is threatening to impact the global automobile industry by causing production cuts.
According to American automaker Ford, the semiconductor shortage could reduce its first-quarter production by up to 20%. Ford's chief financial officer (CFO) John Lawler said that if the shortage continues through the spring, the firm's earnings could fall by $1 billion to $2.5 billion.
The shortage has been attributed to the move by leading semiconductor manufacturers in 2020 to reassign their capacity from automakers to producers of smartphones, gaming systems and other gadgets, as the coronavirus pandemic pushed down car sales while these items maintained high demand.
The average automobile uses between 50 to 150 semiconductors, particularly in driver assistance systems and navigation control.
Plant shutdowns and production cuts
Ford halted production at its factory in Saarlouis, Germany, from January 18 to February 19 due to the global semiconductor shortage and weak demand. The facility produces the Focus, the firm's most popular car in Europe, and has about 5,000 employees.
A Ford spokesman said: "We are closely monitoring the situation and adjusting production schedules to minimize the effect on our employees, suppliers, customers and dealers across Europe."
"At this time, we do not anticipate any similar actions at our other European facilities," the spokesman added.
Prior to this, the US automaker closed down a factory producing sport utility vehicles (SUVs) in Louisville, Kentucky.
Meanwhile, General Motors (GM) is shutting some plants in the US, Canada and Mexico next week due to the insufficient supplies. In a statement, the firm said: "Despite our mitigation efforts, the semiconductor shortage will impact GM production in 2021."
"We are currently assessing the overall impact, but our focus is to keep producing our most in-demand products — including full-size trucks and SUVs and Corvettes — for our customers," GM added.
Last month, Volkswagen said it will need to adjust production at plants in China, North America and Europe this quarter and this will affect production of the bestselling model, the VW Golf, as well as those from its Audi, Skoda and Seat brands.
Volkswagen Group purchasing manager Murat Aksel explained: "We are doing everything in our power to minimize lost production and to ensure that normal deliveries to customers can be resumed as rapidly as possible."
According to Audi, it has furloughed 10,000 workers due to the chip shortage, which affected production and shift patterns at Germany and Mexico sites.
A spokesperson for Audi said: "We are currently looking at a range of countermeasures and alternatives designed to mitigate the impact of the supply bottleneck and, in turn, minimize the number of vehicles affected. Any improvement largely depends on the semiconductor industry."
Outlook for the industry
Jessica Caldwell, executive director of insights at Edmunds, pointed out: "The current chip shortage poses a big threat of further slowdowns in production for the entire industry."
Mark Fulthorpe, executive director for the automotive team at IHS Markit, wrote in a research note: "Light vehicle manufacturers are finding increased disruption to the supply of systems using semiconductors in the first quarter. The situation is highly fluid."
This shortage is expected to disrupt carmakers' recovery as research firm Bernstein estimates global vehicle sales to increase 9% in 2021 following the 15% decline last year.
Fulthorpe warned: "At this stage, with varying levels of visibility across the supply chain, the biggest volume disruption is noted in mainland China where, based on available information, the risk could be 250,000 units in the first quarter."