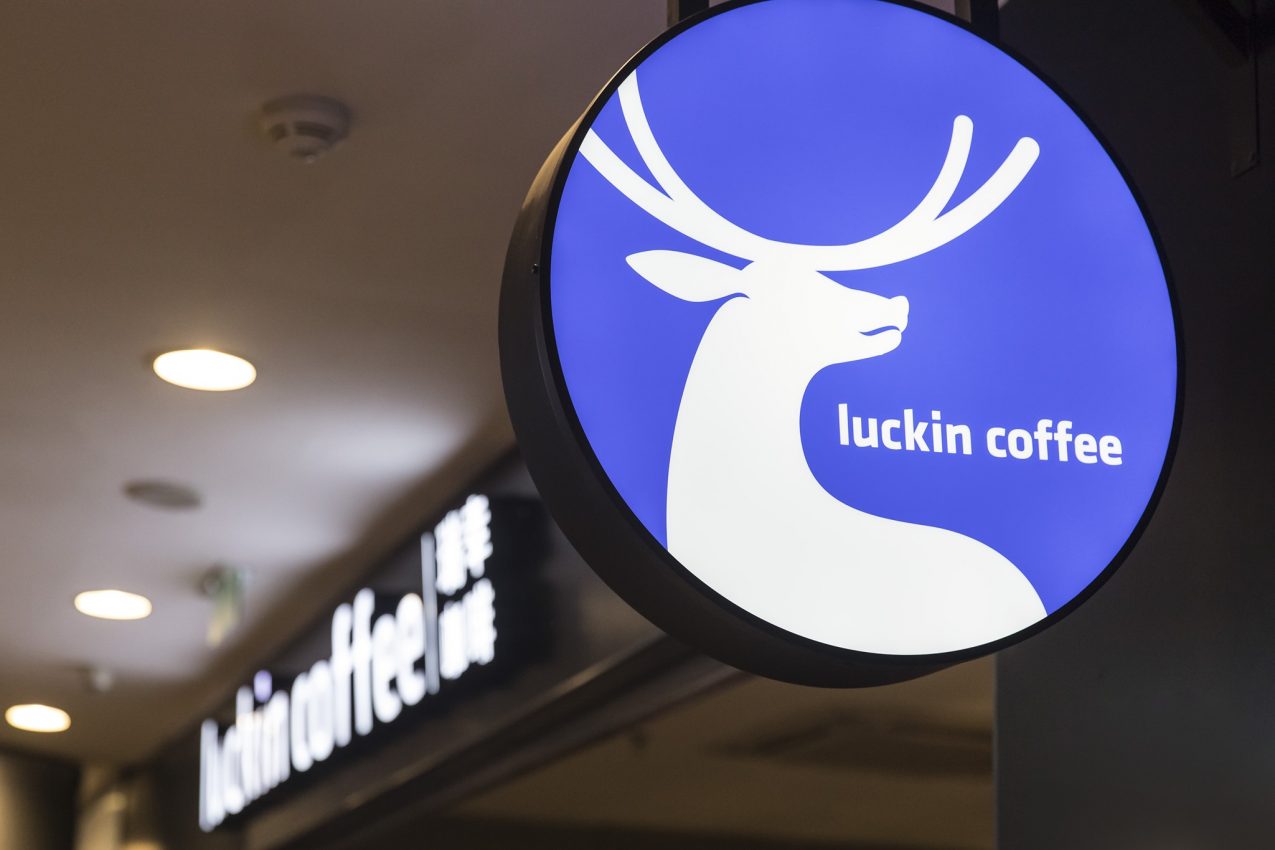 Chinese coffee firm Luckin Coffee has filed for bankruptcy in the US, less than a year after an internal investigation disclosed sales falsification.
Luckin Coffee, previously hailed as the Chinese rival to Starbucks, filed for Chapter 15 bankruptcy in the US. In a statement explaining the filing, the company said the move is geared towards financially restructuring itself and strengthening its balance sheet.
Chapter 15 filing shelters the US assets of foreign companies undergoing restructuring proceedings in their home country. According to Luckin Coffee's statement, the bankruptcy filing will not "materially impact" its day-to-day operations and its approximately 3,600 cafes will remain open.
Sales controversy
Last April, an internal investigation revealed that its chief operating officer fabricated their 2019 sales by about 2.2 billion yuan or $310 million.
Based on the investigation, Jian Liu, Luckin's chief operating officer, and the employees he supervised, had connived to carry out a misconduct, including altering sales records. The Chinese coffee chain previously announced that its net sales for the first nine months of 2019 were 2.9 billion yuan or $413 million.
Prior to the investigation, Muddy Waters Research said in January 2020 that it bet against the stock due to the fraud and a "fundamentally broken business." Luckin responded by calling the short seller's report "misleading" and "false."
"Luckin shows exactly why we need short sellers in the market. We believed this report was credible when we read it, and that's why we took a position," Muddy Waters founder Carson Block wrote in a statement sent to CNBC.
"This is again a wake-up call for US policymakers, regulators, and investors about the extreme fraud risk China-based companies pose to our markets."
Trading halt and delisting
After the investigation was announced, Luckin Coffee's shares fell by as much as 75% in early April and has not traded since.
Luckin's stock was trading at $4.39 a share before it was halted for trading, which was almost 75% below its $17 IPO price. This also respresented an over 90% decline from its January peak of just above $51.
KeyBanc Capital Markets downgraded Luckin stock when the fake data news broke.
"Following our conversation with the Company, we believe earnings visibility will be limited for the foreseeable future and it will take management several years to repair their credibility," analysts led by Eric Gonzalez wrote.
"Previously released financial statements and guidance can no longer be relied upon by investors, which likely calls into question the Company's overall liquidity."
By May, Luckin Coffee fired its chief executive officer (CEO) Jenny Zhiya Qian and COO Liu.
During the same month, Luckin Coffee said it will be completely delisted by Nasdaq over a month after trading of its shares was halted due to an accounting scandal. In a regulatory filing, Luckin Coffee said Nasdaq informed the company on May 15 of its plans to delist the shares.
The company announced in June that it does not plan to appeal the decision of the Nasdaq exchange regarding its stock delisting.
The coffee company previously said that it will be requesting a hearing with Nasdaq about the delisting notice. Luckin Coffee's share will remain on the Nasdaq stock market until the hearing date.
However, in a press release on Friday, Luckin Coffee said that shares will be suspended from trading starting June 29.