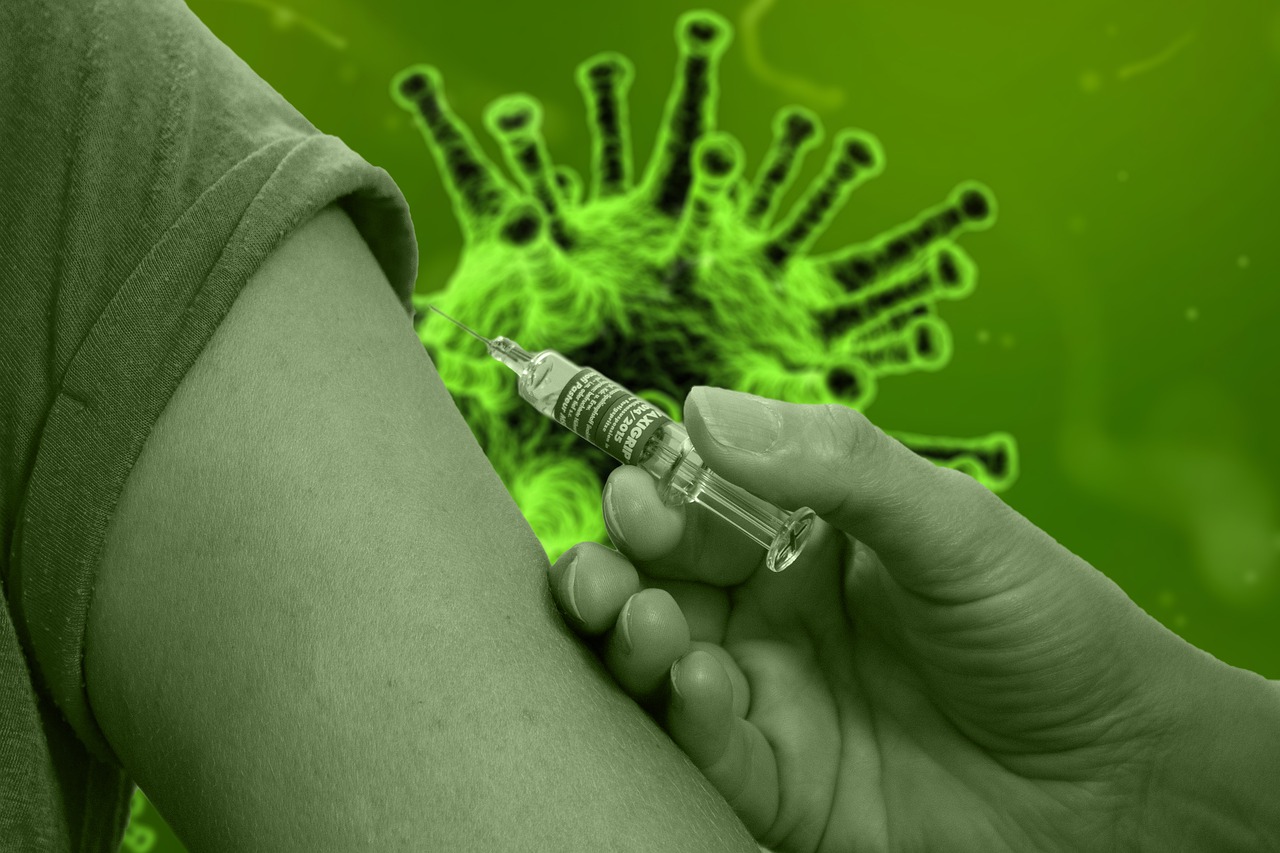 A new study in the UK has examined the extent of side effects reported by those who received Covid-19 vaccines.
According to the UK researchers, approximately one in three people who received Covid-19 vaccines from the National Health Service (NHS) reported some sort of side effects. However, none of the reported side effects were serious.
A commonly reported side effect was soreness around the injection site.
The researchers explained that some side effects were expected and that this is not the disease itself, but the body's response to the vaccine. These vaccines do not have the virus and cannot cause people to develop the infection.
Instead, the vaccines use a harmless version or part of coronavirus to help the body recognize and fight the actual virus if it encounters it.
Study results
To gather data, the researchers used the Zoe app to get feedback from people who had received at least one dose of the Pfizer-BioNTech vaccine by early January.
The King's College London research team found that 37% of those who received a single dose experienced some local "after-effects", such as pain or swelling near the site of the injection while it was experienced by about 45% of those who had received two doses.
The study also revealed that 14% had at least one whole-body (systemic) after-effect, such as fever, aches or chills, within seven days of the first dose. This increases to about 22% after the second dose. However, these after-effects improve within a few days.
Dr. Anna Goodman of Guy's and St Thomas' Hospital in London, explained that while side effects may be unpleasant, it means the immune system was responding to the vaccine. However, she emphasized the need for people to still follow social-distancing rules, because protection may not be 100%.
Dr. Goodman said: "Because you have more fever, that doesn't mean you are more immune. You can't presume it to. Although, it does suggest that your immune system is, of course, doing something."
She added that those experiencing mild after-effects, such as a sore arm, could take paracetamol.
Lead Zoe app researcher Prof. Tim Spector said: "Generally, most people should be reassured by this data." However, he urged anyone who had a fever or other symptoms that could suggest coronavirus to get tested, even if they have been vaccinated.
Side effects of vaccines
Coronavirus vaccine side effects have been recorded in 10% to 15% of volunteers in Pfizer's and Moderna's clinical trials.
Last December, Dr. Moncef Slaoui, former President Donald Trump's coronavirus vaccine czar, reiterated that Pfizer's and Moderna's Covid-19 vaccines are safe and that the coronavirus vaccine side effects were "significantly noticeable" in some of the patients.
According to Dr. Sandra Fryhofer of the American Medical Association, the coronavirus vaccines of Pfizer and Moderna require two doses at varying intervals. She is concerned about whether her patients will return for a second dose because of the possible side effects they may experience after their first shot.
"We really need to make patients aware that this is not going to be a walk in the park," Dr. Sandra Fryhofer of the American Medical Association told the CDC advisory group on Nov. 23. "They are going to know they had a vaccine. They are probably not going to feel wonderful. But they've got to come back for that second dose."
During the same month, the US Food and Drug Administration (FDA) released data showing that Moderna vaccine side effects are likely triggered by the shots. Moderna vaccine side effects include fatigue, headaches, and muscle pain as well as nausea, vomiting, and facial swelling.
The data suggests the doses were generally better tolerated by people over 64 than for younger people.