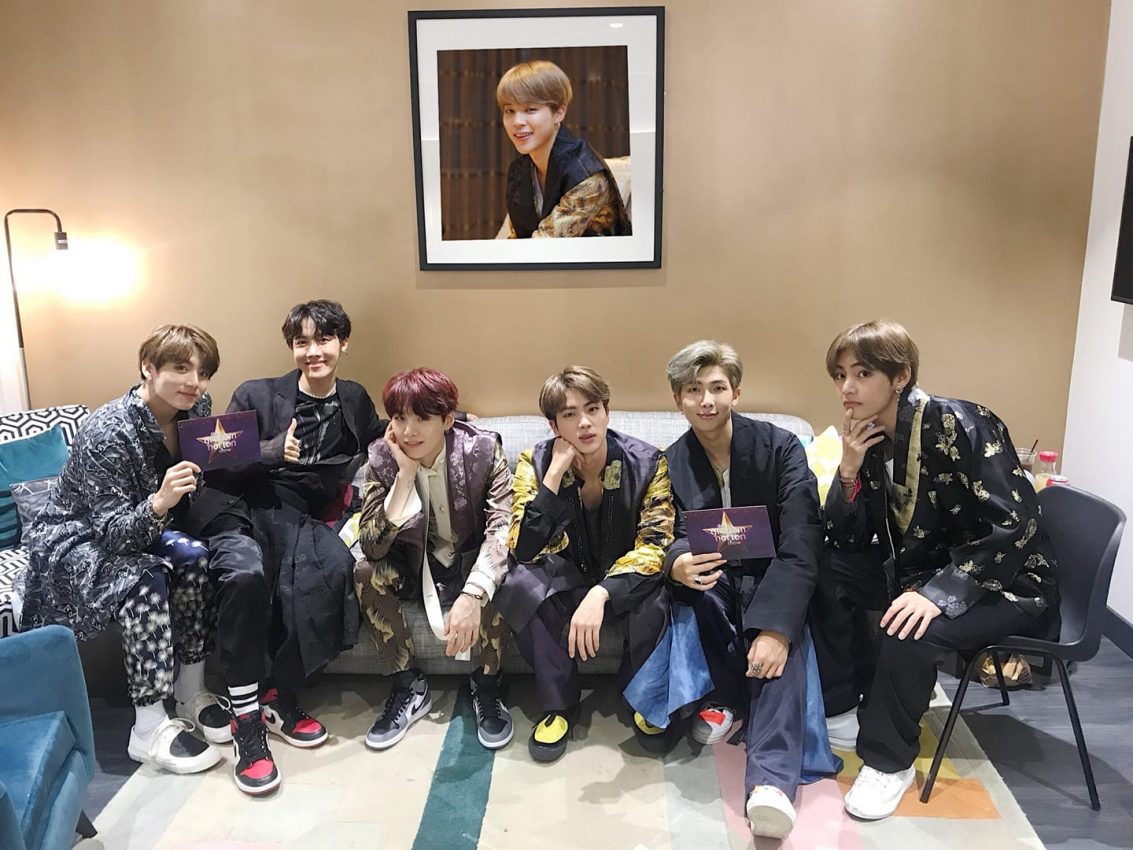 Music giant Universal Music Group has announced that it will be investing in a livestreaming platform  launched by BTS' record label Big Hit Entertainment.
Universal Music, the world's largest music label representing superstars such as Taylor Swift, Rihanna and Lady Gaga, said it will invest in the livestreaming platform of Big Hit Entertainment, the record label of K-pop superstar group BTS.
It was also reported that K-pop girl band Blackpink's record label, YG, is also investing in the platform, dubbed VenewLive.
VenewLive and K-pop
The livestreaming platform was launched by Big Hit Entertainment back in September as part of a joint venture called KBYK Live. The Universal Music investment prompted the record labels to release a statement saying VenewLive is now aiming to expand "on a global scale".
According to Big Hit, it streamed a BTS concert last year on VenewLive and it received 993,000 views worldwide.
Universal Music Group executive vice president Boyd Muir said: "This past year has shown that the need for reliable and innovative live-streaming has never been greater."
South Korean pop music or K-pop has garnered global popularity in the past years. In 2020, BTS became the first K-pop band to reach number one on the US Billboard charts.
Meanwhile, the all-girl group Blackpink, set a new record last year for the biggest music video premiere on YouTube with a total of 1.65 million views when they launched their new song How You Like That, breaking a record set by BTS in February.
Big Hit IPO
Last October, Big Hit launched a successful initial public offering (IPO), almost doubling their initial asking price.
Interest in the IPO of Big Hit was high, with shares of the management agency for BTS initially jumping to 270,000 Korean won before falling slightly and closing at 258,000 won, which was still around 90% higher than the initial IPO price.
The successful stock market debut for Big Hit made its chief executive officer (CEO) Bang Si-hyuk a billionaire while BTS' seven members, who were each given more than 63,000 shares, were now multi-millionaires.
Before the official market debut, Big Hit shares were priced at between 105,000 to 135,000 won or £70.03 to £88.70. The record label expected to raise approximately £638.3 million with the sale of 7.13 million new shares once it is listed on South Korea's Stock Exchange, known as the KOSPI.
It set a new record when underwriters were able to find investors to take a stake in the firm in just hours after order books opened. The demand for the shares was 1,000 times higher than the available stock.
A CNBC report indicated that die-hard BTS fans in South Korea were planning to purchase at least one share in Big Hit to express their support to their favorite K-pop group. The Big Hit IPO will be the largest IPO in South Korea in three years.
In 2019, 97% of Big Hit's sales were generated by BTS and the group accounts for 88% of sales this year.
At the listing ceremony, Bang said the Big Hit is planning to create "new value chains" to ensure the its continued growth.
While the firm has taken over several other smaller labels in the past year, BTS by far remains as its biggest source of sales.