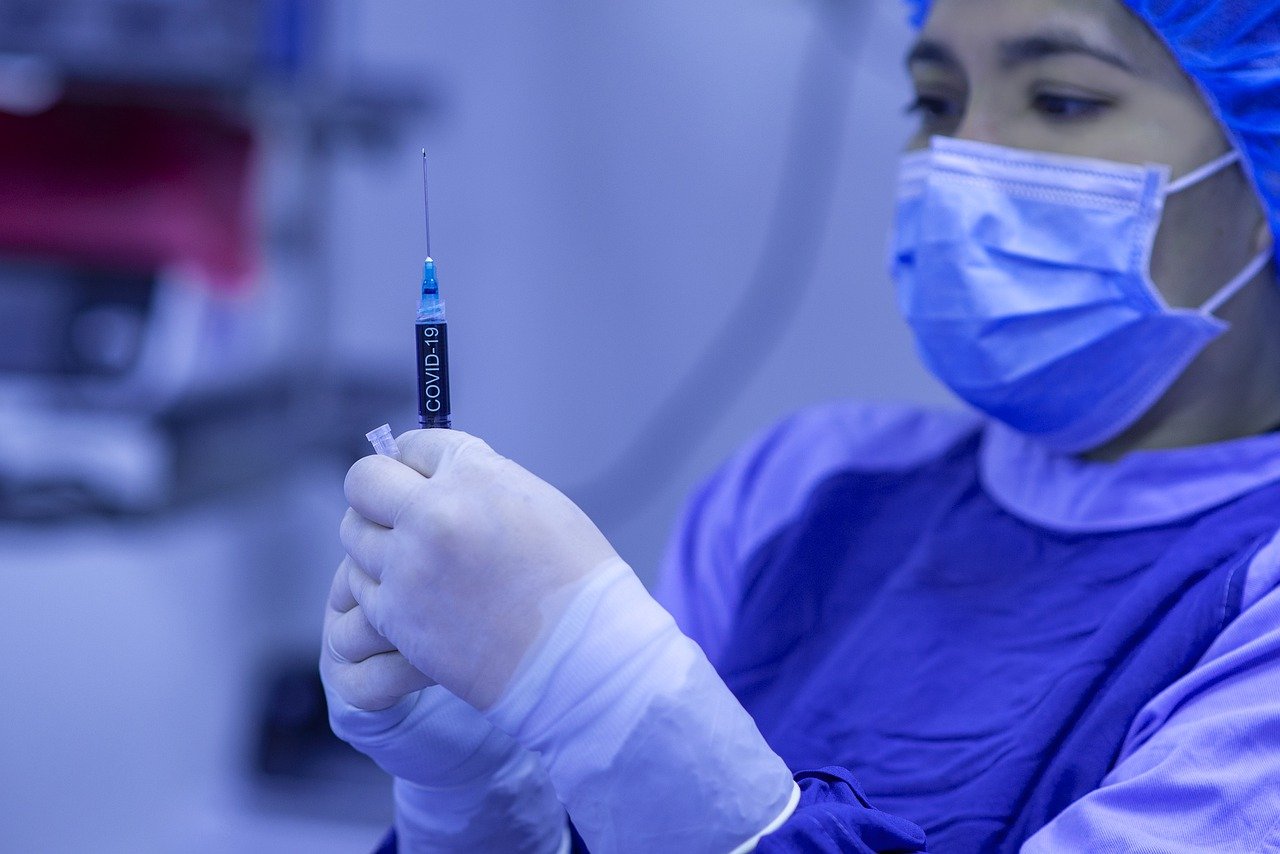 The US Food and Drug Administration (FDA) is expected to issue emergency use authorization to a second Covid-19 vaccine as coronavirus cases and deaths surged.
The FDA is widely expected to approve Moderna's Covid-19 vaccine candidate as coronavirus hospitalizations, cases and deaths in the US hit record highs. The agency's vaccine advisers voted on Thursday to recommend this.
US vaccine approval
Moderna's vaccine could receive emergency use authorization by next week if all hurdles are cleared and would join Pfizer and BioNTech's vaccine, which was distributed this week to health care workers and residents of long-term care facilities.
Dr. Peter Hotez, dean of the National School of Tropical Medicine at Baylor College of Medicine, said: "It's an exciting time, but it's a heartbreaking time. The numbers (of cases, deaths and hospitalizations) are almost unspeakable at this point."
The FDA authorized Pfizer and BioNTech's Covid-19 vaccine for emergency use last week.
President Donald Trump described it as a "medical miracle" in a video tweet. "We've delivered a safe and effective vaccine in just 9 months," Trump said. "This is one of the greatest scientific accomplishments in history."
According to Dr. Peter Marks, director of the FDA's Center for Biologics Evaluation and Research, the announcement "holds the promise to alter the course of this pandemic in the United States."
Earlier this week, Health and Human Services Secretary (HHS) Alex Azar mentioned that if the Moderna vaccine is authorized, 5.9 million doses could be delivered next week, in addition to Pfizer's 2 million allocation.
Adm. Dr. Brett Giroir, assistant secretary for health at HHS, added: "We still anticipate that every American will have the opportunity to be vaccinated by June."
The shipping of Pfizer vaccine already started earlier this week, with 2.9 million doses being shipped by FedEx and UPS.
FedEx and the United Parcel Service will be leading the distribution of the coronavirus vaccine, which requires special treatment. Airports will prioritize shipments of the vaccine. Other passenger planes will have to wait their turn if a plane with vaccines will be landing.
"The reason we're both here and we're both doing this is because we're the only ones that can," said Richard Smith, executive vice president of FedEx Express, referring to both FedEx and UPS.
Vaccine safety
Pfizer-BioNTech's Covid-19 vaccine can be used for people 16 years and older, says a Centers for Disease Control and Prevention panel.
Last week, the CDC's Advisory Committee on Immunization Practices, an external group of medical experts that counsels the agency, recommended the Pfizer-BioNTech's Covid-19 vaccine for people 16 and older under the Food and Drug Administration's emergency authorization.
"This Covid-19 vaccine offers us hope," said Veronica McNally, an ACIP member and assistant dean for experiential education at Michigan State University College of Law. "It's important to remember that while this vaccine has been developed at an incredible pace and involves new technology, it's gone through all the appropriate regulatory channels and the approval processes have been transparent."
Dr. Beth Bell, an ACIP member and a clinical professor of global health at the University of Washington, explained that she acknowledges people's worries about the Covid-19 vaccine and new vaccines in general, but noted that she "certainly" will take this vaccine when it's her turn.
"I do believe that the process that we have used here in the ACIP to reach this decision is transparent, is science-based, keeps equity in mind and is, for this moment, the absolute best that we can do," Bell said.