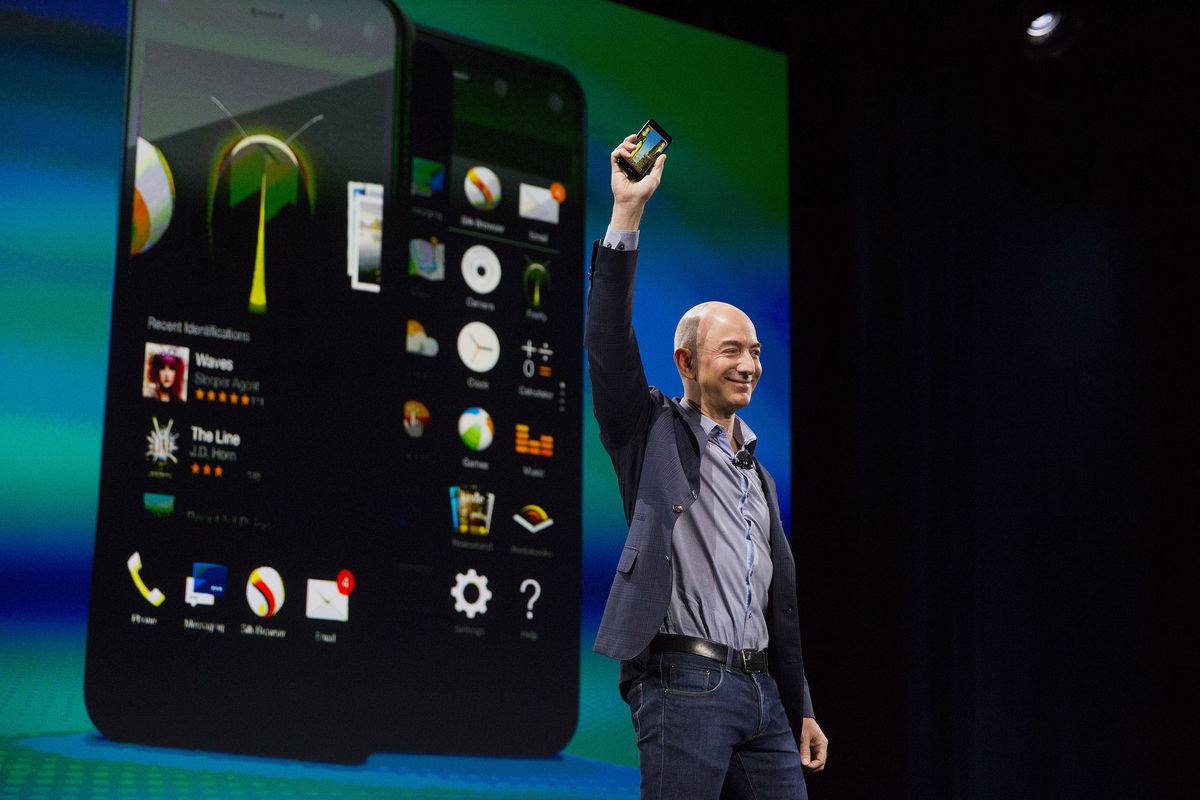 Jeff Bezos, founder of Amazon, will step down as chief executive officer (CEO) of the firm and will become executive chairman.
After serving as CEO of Amazon for almost 30 years, Jeff Bezos said stepping down and becoming executive chairman will give him "time and energy" to focus on his other ventures.
Leaving the helm
Bezos, who currently ranks first in the Forbes billionaires list with almost $200 billion in net worth, will be succeeded by Andy Jassy, who currently serves as CEO of Amazon Web Services, the firm's cloud computing business.
The Amazon CEO will officially step down in the second half of 2021.
In a letter to Amazon employees on Tuesday, Bezos wrote: "Being the CEO of Amazon is a deep responsibility, and it's consuming. When you have a responsibility like that, it's hard to put attention on anything else."
"As Exec Chair I will stay engaged in important Amazon initiatives but also have the time and energy I need to focus on the Day 1 Fund, the Bezos Earth Fund, Blue Origin, The Washington Post, and my other passions."
"I've never had more energy, and this isn't about retiring. I'm super passionate about the impact I think these organizations can have," he added.
Jassy, his replacement, has been with the company since 1997 and helped develop Amazon Web Services, which has been the leading source of profit for the e-commerce giant for a long time.
Speaking about Jassy, the Amazon founder said: "Andy is well known inside the company and has been at Amazon almost as long as I have. He will be an outstanding leader, and he has my full confidence."
Hargreaves Lansdown analyst Sophie Lund-Yates said it was "no accident" that Amazon selected the head of its cloud business to lead the company.
Bezos' announcement seem to have little effect on investors as the company's share price had little change in after-hours trade. Speaking with analysts about the firm's financial results, Amazon chief financial officer Brian Olsavsky said: "Jeff is not leaving, he is getting a new job… The board is super active and important in Amazon's success story."
Amazon updates
Last week, the company filed a motion with the the National Labor Relations Board (NLRB) to hold in-person voting on whether to form a union despite the pandemic. Amazon wants the NLRB to delay the union election scheduled for February 8 so that its warehouse workers at an Alabama facility could cast votes in-person on whether to form a union.
The NLRB has previously decided to hold the election by mail over a period of almost two months instead of through an in-person event.
The union election is considered a milestone for the facility and for Amazon as the company has been able to discourage the formation of unions in the US despite its European workers being unionized.
Amazon executive Dave Clark has written a letter to US President Joe Biden asking him to prioritize its workers in the vaccine distribution plans.
Clark mentioned in the letter that Amazon "stands ready to assist" in fulfilling the president's pledge to vaccinate 100 million Americans in his first 100 days of office. He claimed that the company can help in broadening the vaccine distribution, although he did not discuss the details of this claim.