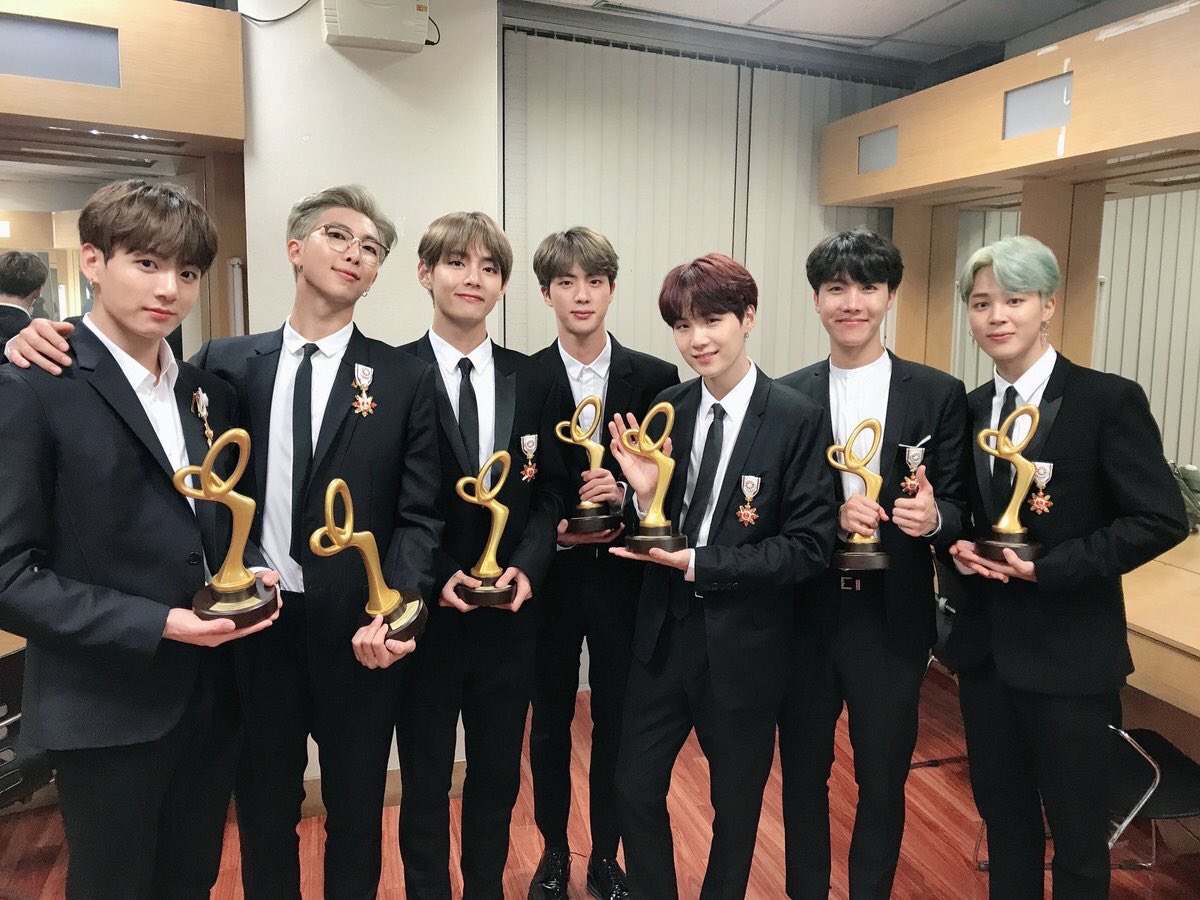 Big Hit Entertainment, the music label of popular K-Pop group BTS, launched a successful initial public offering (IPO), almost doubling their initial asking price.
Interest in the IPO of Big Hit was high, with shares of the management agency for BTS initially jumping to 270,000 Korean won or £180 before falling slightly and closing at 258,000 won, which was still around 90% higher than the initial IPO price.
The successful stock market debut for Big Hit made its chief executive officer (CEO) Bang Si-hyuk a billionaire while BTS' seven members, who were each given more than 63,000 shares, were now multi-millionaires.
Prior to the IPO
Before the official market debut, Big Hit shares were priced at between 105,000 to 135,000 won or £70.03 to £88.70. The record label expected to raise approximately £638.3 million with the sale of 7.13 million new shares once it is listed on South Korea's Stock Exchange, known as the KOSPI.
It set a new record when underwriters were able to find investors to take a stake in the firm in just hours after order books opened. The demand for the shares was 1,000 times higher than the available stock.
A CNBC report indicated that die-hard BTS fans in South Korea were planning to purchase at least one share in Big Hit to express their support to their favorite K-pop group. The Big Hit IPO will be the largest IPO in South Korea in three years.
In 2019, 97% of Big Hit's sales were generated by BTS and the group accounts for 88% of sales this year.
Positive outlook and vulnerability
At the listing ceremony, Bang said the Big Hit is planning to create "new value chains" to ensure the its continued growth.
While the firm has taken over several other smaller labels in the past year, BTS by far remains as its biggest source of sales.
Many investors are viewing Big Hit as a safe bet due to BTS being one of the biggest acts globally and are expecting the group to continue generating income for the record label. Despite the surge of digital streaming, the K-Pop group's album sales remain strong and their shows sell out within minutes.
According to a International Federation of the Phonographic Industry (IFPI) report, BTS was at the seventh spot in the global best-selling artists of 2019. The list involves consumption in all digital and physical formats, weighted by the value of each medium.
Aside from album sales and shows, the group also have a large number of advertising partnerships for various product, including cars and cosmetics.
In its seven-year history, the K-pop band has broken numerous records. Its latest record was in August, when the single Dynamite became the most viewed YouTube video in 24 hours, garnering 101.1 million views in a single day.
With the same single, BTS became the first Korean artists to top the Billboard Hot 100 chart. South Korea's President Moon Jae-in praised the group, saying they were writing a "new chapter in K-pop history".
BTS members' military enlistment
The group, comprised of Kim Tae-hyung known as V, Jung Ho-seok known as J-Hope, Kim Nam-joon known as RM, Kim Seok-kin known as Jin, Park Ji-min, Jeon Jung-kook and Min Yoon-gi known as Suga, is also facing the risk that some of its members may soon have to do two years of compulsory military service in South Korea.
The country's all requires all able-bodied Korean men aged between 18 and 28 to serve in the military for 20 months.
There is uncertainty as to how a military service break could affect Big Hit's profitability.