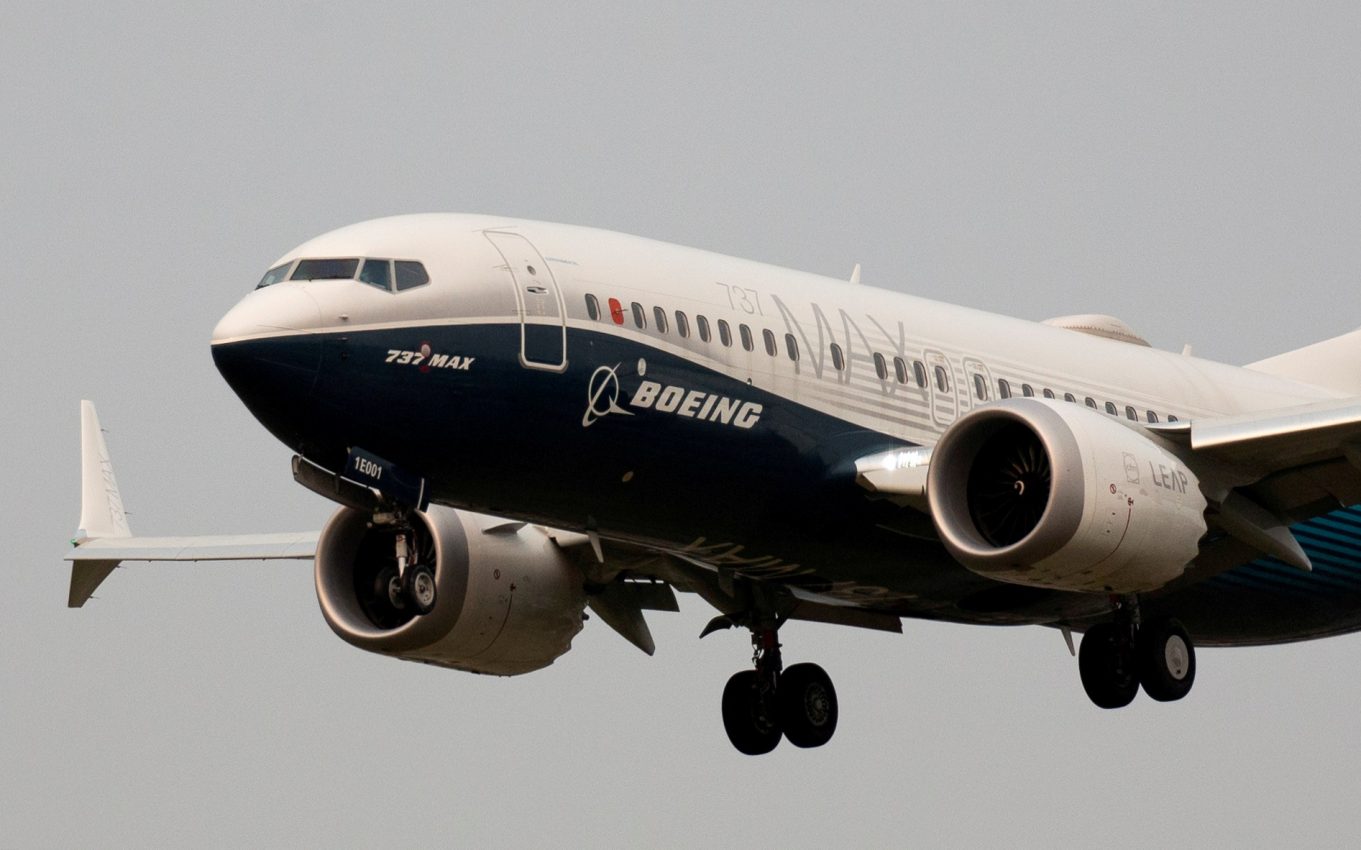 Aircraft manufacturer Boeing has agreed to settle US criminal charges regarding design of its 737 Max planes for $2.5 billion.
The $2.5 billion settlement from Boeing will include around $500 million for families of the 346 people killed in the two deadly crashes involving the 737 Max planes. According to Boeing, the settlement agreement acknowledged how it "fell short".
The Justice Department accused the firm of choosing "profit over candor", which hindered oversight of the planes.
Settlement agreement
In the cases, the department claimed that Boeing officials hid information about changes to an automated flight control system, called MCAS, which was determined to be a factor in the Indonesia and Ethiopia crashes in 2018 and 2019, respectively.
By concealing this, pilot training manuals then lacked information about the system, which overrode pilot commands based on faulty data and forced the planes to nosedive shortly after take-off.
Acting Assistant Attorney General David Burns explained: "The tragic crashes of Lion Air Flight 610 and Ethiopian Airlines Flight 302 exposed fraudulent and deceptive conduct by employees of one of the world's leading commercial airplane manufacturers."
"Boeing's employees chose the path of profit over candor by concealing material information from the FAA concerning the operation of its 737 Max airplane and engaging in an effort to cover up their deception," Burns said.
Boeing chief executive officer (CEO) Dave Calhoun stated: "I firmly believe that entering into this resolution is the right thing for us to do – a step that appropriately acknowledges how we fell short of our values and expectations."
"This resolution is a serious reminder to all of us of how critical our obligation of transparency to regulators is, and the consequences that our company can face if any one of us falls short of those expectations," he added.
Aside from the settlement payment, Boeing has also agreed to pay a penalty of $243.6 million.
However, attorneys for the victims of the Ethiopian Airlines crash said they will pursue their pending civil lawsuit against Boeing.
They said: "The allegations in the deferred prosecution agreement are just the tip of the iceberg of Boeing's wrongdoing — a corporation that pays billions of dollars to avoid criminal liability while stonewalling and fighting the families in court."
They lawyers added that the US Federal Aviation Administration (FAA) "should not have allowed the 737 Max to return to service until all of the airplane's deficiencies are addressed and it has undergone transparent and independent safety reviews."
Boeing 737 Max updates
The Boeing 737 Max planes have been grounded since March 2019 following two fatal crashes that killed 346 people. Last November, the FAA granted clearance to the aircraft and lifted grounding orders.
However, the FAA required existing planes be modified before going back into service. The required modifications include design, software and wiring changes, as well as additional training for pilots.
According to the FAA, the design changes it had required "have eliminated what caused these particular accidents". FAA Administrator Steve Dickson said: "We've done everything humanly possible to make sure" these types of crashes do not happen again."
Calhoun mentioned that aside from the required improvements to the 737 Max, the aircraft maker had also strengthened its safety practices and culture since the crashes.
In December, it was reported that Boeing is scheduled to deliver its first 737 Max plane after being grounded for almost two years due to fatal crashes. Sources say that Boeing will be delivering a 737 Max plane to United Airlines.
United plans to finance 100% of the cost of new aircraft for the foreseeable future and has arranged a financing of $1.6 billion for the purchase. Currently, United has 14 of the 737 Max in its fleet prior to the new delivery.